New Way of Protest- Injustice in Iran
Iran's anti-hijab movements have sparked attention from all around the world. Recently, as Iranian women are protesting for greater rights, their government has decided to crack down on them. Women across the country have chanted "women, life, and freedom" and "death to dictator". In response, the government 41 individuals have died in protests and at least 700 have been taken into custody. 
Protests began after 22 year old Mahsa Amini, was arrested by the morality police for not wearing her hijab. Iranian authorities claimed she passed away due to a heart attack, but her family claims that she was beaten to death when she was taken into custody.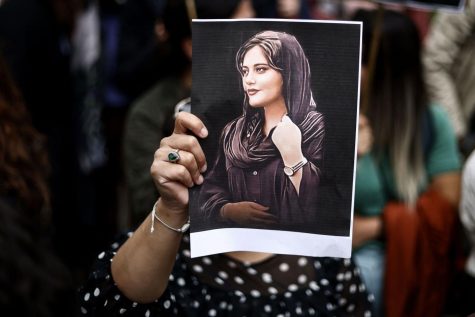 Amini's death has sparked activism around the globe. In London, protestors attempted to break through barriers guarding the Iran embassy located in Britain. Similarly in France, as protesters began to march the Iran embassy in Paris, French police tear gassed over 100 people.
Javad Heydari, a victim of the anti-government protests, was shot and killed last week. At his funeral, his sister, in an obvious state of despair, was filmed chopping her hair off over his casket. Women across the globe have followed this trend, buzzing and cutting their hair, but more importantly local women have been contributing.
In Iranian culture, cutting hair off is a sign of protest and in some cases, mourning (outlined by the Shahnameh). Many Iranian women have explained that they do this to show they do not care about the beauty standards that have been outlined by men, and to show their grave anger. Cutting off hair is also an attribute to cultural practices. In historical literature, the way to react to injustice is to cut hair. 
Multiple Iranian women have claimed that they view Mahsa as a sister, and will do whatever they can to fight back against their oppressed government.