Cross Country: Sydney and Piper…Managers?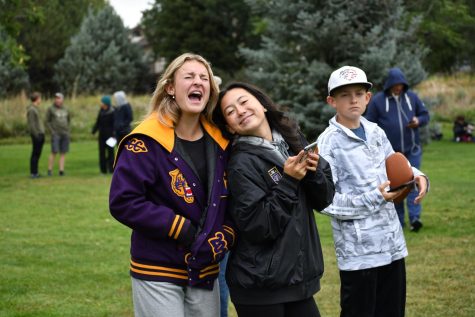 For the past three years, Holy Family High School juniors, Sydney Howorko and Piper Welling, have been a part of the cross country team. Their freshman and sophomore years, the two girls had decided to be on the team as both teammates and runners. However this year, the girls had decided to be the team managers. "I thought it would have been a better opportunity for my mental health to manage instead of run because I quite frankly did not want to put in the effort of racing. I still wanted to be part of such a wonderful team and the people and the environment, so I decided that I would manage instead of run because of my conflicting schedules"- Piper Welling.
Taking on the role of manager is a big responsibility, especially for these two girls. So far, Sydney and Piper have done well managing the team. Though both girls play soccer and have previous commitments, they still get water jugs for us every practice, help to time our workouts, and come to our meets to cheer us on and get our mile/two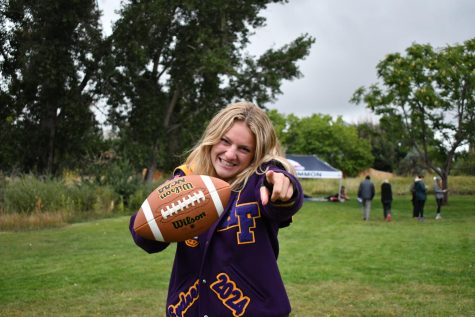 mile splits. I had the opportunity to speak with the two of them and when asked why they had decided to be managers this year Sydney Howorko had said, "I have previous commitments that did not allow me to participate fully with all my heart and soul in the cross country team." Both girls had gotten extremely busy with soccer, however, they loved the team and the people as a whole and did not want to quit the team completely. Sydney had run cross country since her freshman year, originally she had started running in order to stay in shape for soccer, her main priority, but she had grown to like being on the team. Unlike Sydney, Piper had run since fifth grade. She started running because I had dragged her into it and she never quit. She liked being around all the people and her closest friends.
Though their managing career has had many ups and downs. The two girls are great managers to the team and I am so happy that they decided not to quit completely.