Freshman Retreat: A Hot Day at Anthem Park
Last week, the class of 2026 had their Freshman Retreat at Anthem Park in Broomfield. It was a very hot day but luckily we all got to be in spirit wear so it was bearable because we were able to wear shorts. Having it at a park also came in favor because there were trees around so we had some shade to sit in to keep cool.
For the last couple of years, we have had the Freshman retreat at a Church in Boulder but this year we couldn't because we are low in staff for bus drivers and only had one big bus and little bus for transportation. Due to this malfunction Father Joe and Mr. DeSantis had to improvise and have the retreat close by. Even though it was very chaotic taking multiple trips from the school to Anthem to take kids it worked and got all the Freshman to the retreat.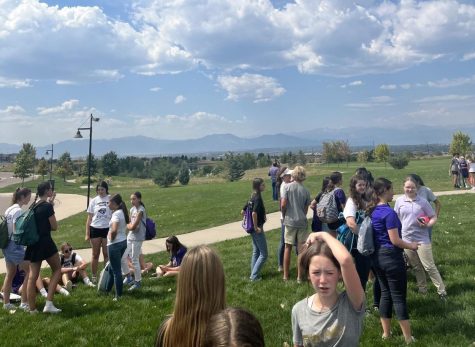 Usually for these retreats either Father Joe or other staff give speeches about their life but this year seniors gave them and I thought this was a good change because we have been to this retreat and I feel like the Freshman kind relate to some of the speeches more. Along with the speeches some seniors also had their own groups and I felt like this was good as well because sometimes students are nervous to talk to adults about how they are feeling and with the seniors being leaders of some groups it allowed some student to not be as nervous and talk about how they felt about the speeches.
Personally, I enjoyed going on this retreat and being a group leader because it allowed me to connect with the Freshman and see how they are feeling about high school so far and I can't wait to do more retreats!