Long Live Queen Elizabeth II
England and the World Mourn her Passing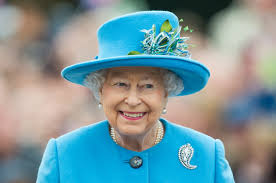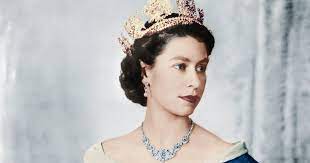 On Thursday, September 8, Queen Elizabeth II died at Balmoral Castle in Scotland. She was 96 and started her rule when she was only 25 years old. The Queen's health had been deteriorating for the past few years and the family expected an end to be in the near future. Early Thursday morning, a note was delivered to Parliament describing the doctor's concerns. At this point, it was known that the time for Queen Elizabeth's departure was around the corner.
Queen Elizabeth was her country' longest serving monarch and even surpassed her great-great grandmother, Queen Victoria, who reigned for 63 years. At the time that Queen Elizabeth took the throne, Winston Churchill was the prime minister and Harry Truman was the President of the U.S. The queen cycled through 14 U.S. presidents and 15 prime ministers. Queen Elizabeth's reign was not easily, specifically due to a significant downsize of land and many scandals involving members of the Royal Family. Queen Elizabeth was declared as one of the most beloved queens of the modern day monarchy.
As there is a need for a new ruler in the monarchy, the next in the royal line up in is Queen Elizabeth's oldest son, Charles. King Charles III technically has not officially been proclaimed king. This happens in the next steps during a special meeting called, "The Accession Council." This council involves the Privy Council which is a ceremonial body composed of mostly senior politicians. This meeting is to take place at St. James' Palace in London within 24 hours of the queen's death. At the meeting, the Accession Proclamation will be read and signed by several Privy members and Queen Elizabeth's death will be officially announced. A few days later another meeting will occur with Charles that will involve tying up some loose ends. It is seen that a few months, the coronation will occur for King Charles III.
As Queen Elizabeth died only a day ago, the United Kingdom is officially in a mourning period. In the next couple of days, the queen's coffin will leave Balmoral and the Palace of Holyroodhouse in Edinburgh. A ceremonial procession to St. Gile's Cathedral will then be held for the members of the royal family. The cathedral will be open to the public for 24 hours. The coffin is then to be taken to London for a procession to Buckingham Palace to Westminster Hall. The coffin's final resting place will be in the royal vault at Windsor Castle's St. George's Chapel.
It is unsure of the changes that King Charles will be making but Queen Elizabeth will be forever remembered and forever missed.