Don to the Cavs
Blockbuster trade transpired last week including 3 time all-star and top 3 player for his position, Donovan Mitchell. Mitchell was traded to the Cleveland Cavaliers, who are a young but very skilled team that had a breakout year last year.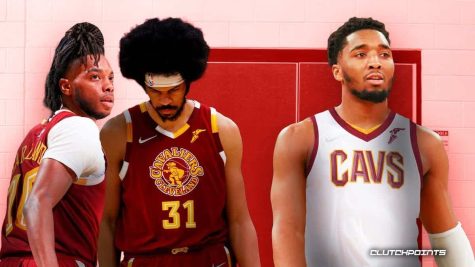 The package for Donovan Mitchell was Collin Sexton who is a score first undersized guard who is a perfect 6 man player if he is playing for a competitive team. Lauri Markkanen as well, a power forward who can stretch the court and also score from the inside and lastly Ochai Agbali who is coming off a college championship. The most important part for the Jazz is 3 unprotected picks and 2 pick swaps.
Jazz is completely new team from a year ago as they let go of the stars of Donovan and Rudy at the very top of there value during there peak as they could never get over the hump.
The most exciting part of this trade is that there was never any talk about Cleveland acquiring Donovan Mitchell, many thought the New York had the trade completed and it was just a matter of time.
This Trade opened everyone's eyes to how well put together the Cavs are and they are going to be competitive but extremely young team. The new starting five consists of at Point Guard Darius Garland who was in his first All- Star game this year and showed the world he is a top 10 player at his position in the world, obviously Donovan Mitchell at the two.
Then, they have Isaac Okoro at the small forward who is a raw talent who is extremely young and is defensively minded behind such a small back court.
The front court is going to be know as twin towers as it has Evan Mobley who is a skilled and extremely athletic seven footer who can shoot from a high clip as well. Mobley was top 3 in Rookie of the year votes last year and has an extreme upside.
Then, last but not least, the anchor of there defense, Jarrett Allen who is an All defensive player who was a first year All Star this year. He is a massive center who holds down the paint as his teammates are extremely fast and versatile.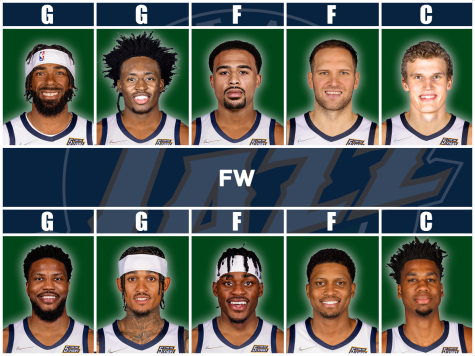 The Cavaliers have obviously bought into the idea of a post season push. The went from a team newly to the playoff scene to now being a possible contender depending on how the season shakes out.
In my last article we talked about the Jazz and the trade they acquired from the Lakers. Now they still begin to pick up pieces that they build from, that can include players with trade value due to contract value or ability, they gained a variety of picks and very young prospects with massive upside if you give them an environment to be successful.
Therefore this is another trade including the Jazz where both teams are winners. Both teams completely changed the culture around the team. One went from a competitive seasoned team to extremely young and raw as the other went from a up and coming team with plenty of value to a win now.