The Invisible Girlfriend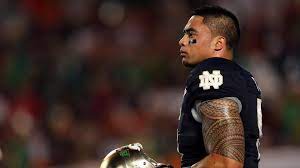 A new, booming Netflix movie has come out titled, "Untold, the girlfriend who didn't exist" It captures a scandal and experience of Manti Te'o, former Notre Dame football player.
The movie follows Te'o during the 2013 season. He had an extremely great season and even was nominated for the Heisman.
 Though the so-called motivation for the incredible season was the death of his grandma and girlfriend. 
His girlfriend was named Kekua and was a Stanford student who was following Notre Dame in 2009. They began a friendship online which began to become a serious romantic relationship completely online filled with over phone communication.
The story begins on the tragic day of September 11, 2012 when Manti's grandmother,  Annette Santiago passed away at the age of 72. Soon after Manti got the news  that Kekua died of leukemia. He was devastated but still played through the deaths of his loved ones. A week after the season ended Deadspin reported the Manti, Kekua relationship was a hoax and he was catfished by a former football player named Ronaiah Tuiasosopo.   
Very soon after Notre Dame confirmed the story and it exploded after that. Then, Manti talked about the scandal, "This is incredibly embarrassing to talk about, but over an extended period of time, I developed an emotional relationship with a woman I met online.
 We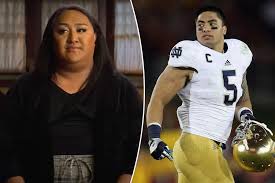 maintained what I thought to be an authentic relationship by communicating frequently online and on the phone, and I grew to care deeply about her. To realize that I was the victim of what was apparently someone's sick joke and constant lies was, and is, painful and humiliating.
It further pains me that the grief I felt and the sympathies expressed to me at the time of my grandmother's death in September were in any way deepened by what I believed to be another significant loss in my life. I am enormously grateful for the support of my family, friends and Notre Dame fans throughout this year. To think that I shared with them my happiness about my relationship and details that I thought to be true about her just makes me sick. I hope that people can understand how trying and confusing this whole experience has been.
In retrospect, I obviously should have been much more cautious. If anything good comes of this, I hope it is that others will be far more guarded when they engage with people online than I was. Fortunately, I have ma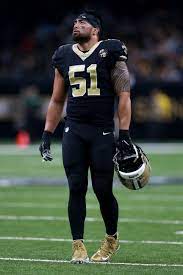 ny wonderful things in my life, and I'm looking forward to putting this painful experience behind me as I focus on preparing for the NFL Draft" (Manti Te'o). This statement was Manti's way of saying I want this into the past and I am onto bigger and better. 
Manti played in the NFL for 8, and had a great professional career even as the hoax had a terrible effect on him. Thescandal created a ton of whiplash and Te'o had the worst of it, if that meant being attacked on social media or looked at differently by the public. He has moved on from football and started a family from this time. He stopped his journey of football in 2021 and the Netflix show, that is at the top of Netflix trending show many shots of Manti and how is "untold" story is becoming full picture to the public.