2022 MTV VMAs Review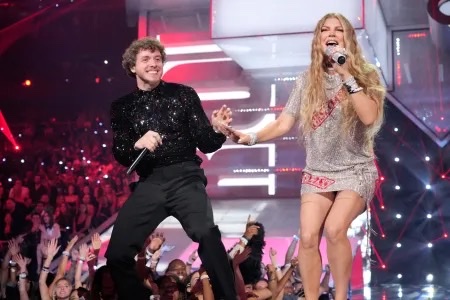 On Sunday night MTV hosted their 2022 Video Music Awards with many memorable moments. From the start we could see a meta verse theme this year with references to new technology both and off the stage. One was with Eminem and Snoop Dogg with a hybrid in person and "other side" performance with their collab "From the D 2 The LBS" as bored apes. Last night, Bad Bunny also preformed "Titi Me Pregunto" from New York's Yankee Stadium.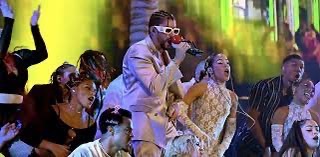 Along with the crazy meta verse themes also came many memorable moments starting with Fergie's return performance. Fergie hasn't performed publicly in years but she appeared last nigh signing "Glamorous" alongside Jack Harlow signing "First Class." This opening performance was a great way to start off the VMAs with Fergie and Jack Harlow singing their joined songs. You also had Arvil Lavigne, Becky G, Lil Was X, and Jimmy Fallon as apart of the set. Another jaw dropping moment came soon after with Taylor Swift announcing the drop of her new album on October 21 while accepting her award for video of the year. In Taylor's speech she said, "And I had sort of made up my mono that if you were going to be this generous and give us this, I thought it might be a fun moment to tell you that my brand-new album comes out Oct. 21. And I will tell you more at midnight." Many fans were excited to hear this and can't wait for the drop of Taylor's new album.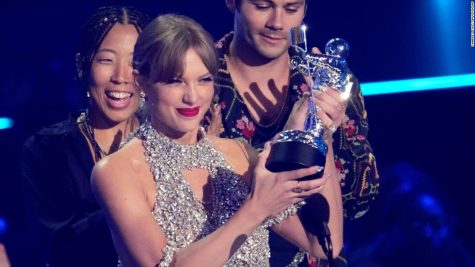 Like many other award shows it takes a big amount of time to put together and hide mistakes, but this year with the VMAs they didn't have much success with that. Although it might not have been noticeable in person, you could tell that some artists like Blackpink, Anitta, and Flo Mill were lip-syncing during their performances. This wasn't the first time you could see the obvious lip-syncing in an award show and it certainly won't be the last but needless to say the VMAs were fun to watch with many great performances.