An Update on Calvin Kam: A Warrior at Just 3 Years Old
In October, I wrote an article about Calvin Kam, one of the strongest and most persevering three-year-olds that I know. During the summer of 2021, Kam was diagnosed with retinoblastoma, which is a cancer that affects the retina. Kam has undergone multiple procedures at the Children's Hospital to help reduce the size of the cancer and its spread. However, at the end of December, another tumor was found in his macula, which is the oval and pigmented shape of the retina. Because of this, Kam no longer had useful vision in his left eye.
"The tumor was probably there all along but was blocked from view because of the number of cancerous seeds in the vitreous of his eye. At his exam, the tumor was still there and the amount of cancerous seeds had not decreased from the exam in December," Mr. Kam explained. "This means that the localized intravitreal chemotherapy has reached a plateau point and if we want to continue to treat the cancer with chemotherapy, we would need to switch to either a more invasive or experimental type of treatment."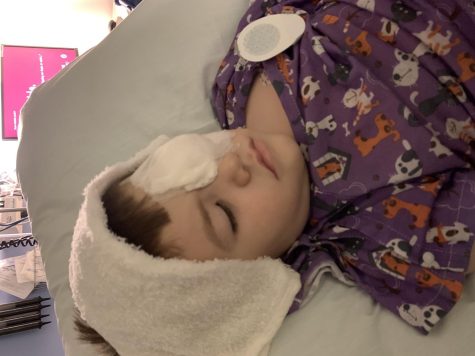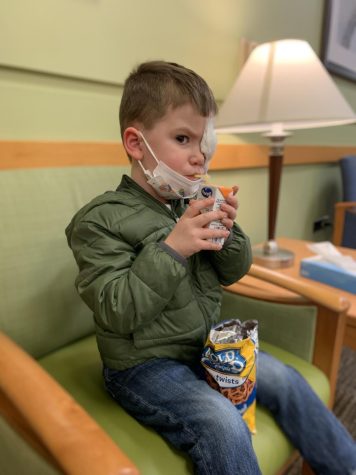 When the eye is removed, the risk of cancerous seeds developing is low to none. Furthermore, the Kam family described that with other treatments there is the possibility of adverse effects and even more hospital effects. Advancements in prosthetics have created very realistic eyes that can be attached to the eye socket.
"Because of the tumor in the macula and the advances in eye prosthetics, there will be very little difference in the function of Calvin's eye or a new fake one. We feel that we need to put Calvin's life first in this regard and not risk the spread of cancer anymore. In 3-6 months, he will get an eye that matches his other eye and that he can choose specific things about it. The prosthetic will track with his other eye and will not be noticeably different unless you look really closely at it," Mr. Kam stated.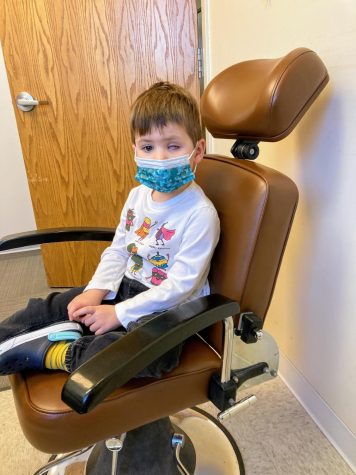 "Calvin has continued to stay at home. In March, we visited an ocularist, who measured his eye socket and created a new eye for him. Calvin received a prosthetic eye right before Easter. You can't even tell it's not real! He has started playing soccer, and will resume preschool in August," Mrs. Kam replied.
While Calvin's struggle with retinoblastoma has been challenging for both him and his family, he still has shown such a positive attitude in all that he does. Even though he may be young and has gone through more than many of us have, he possesses such great enthusiasm for life that is so inspiring.
"We are so thankful for Children's Hospital Colorado and the Retinoblastoma team for the care and support they offered during this time. On the flip side, we are hopeful that this means that Calvin gets to get back to being a kid again. He can go play with his friends, go back to preschool, join a soccer team, and no longer worry about missing a treatment if he were to get a cold. We are excited that we get to travel with him again (and are planning a trip to Disneyland with Calvin so he can go to Radiator Springs in California Adventure). We are excited that he doesn't have to go to the hospital every other week anymore and not have to take medicine, go under anesthesia, or experience the small side effects of his chemotherapy regimen."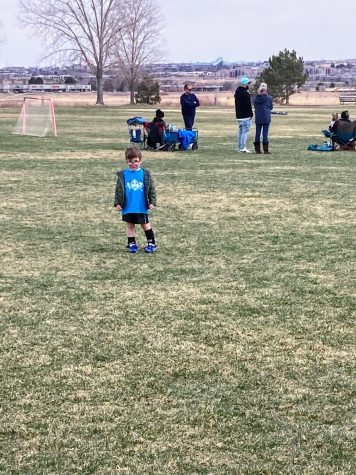 🧡Go Calvin!🧡