All Eyes Back On the Mat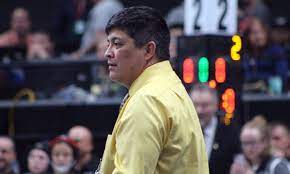 Rumors have been circling around the Holy Family Athletic Director's office, and more specifically the wrestling mat. In light of the recent coach, Jason Pedigo, who held down the mat for the Tigers for the past four years recent decision to unexpected leave.
After a few weeks of questioning and speculation of who would take over this young and talented team, a name finally came across everyone's eyes. Ernie Derrera.
Mr. Derrera has not only one of the top resumes for a high school wrestling coach, but also has all of the Colorado hype to back him up. In recent years you would find Derrera coaching at the newest high school in the northern part of the state, Severance, as well as being their active athletic director for an extremely established program despite the young roster.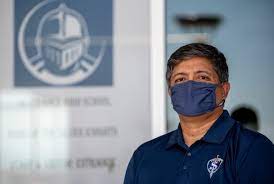 Before Severance, Ernie Derrera brought knowledge from nine years as an assistant coach at Roosevelt high school, a year at Frederick high school as well as Thompson Valley. Earning high regards from close members of previous coaching staffs, as well as a known reputation from CHSAA, as he was previous CHSAA Commissioner, all eyes are on what the new coach has planned to do.
Returning 106lb state placer, Brayden Bach, has wrestled under coach Jason Pedigo for two seasons and has comments of what he is expecting out of the new, yet previously retired Navy man Dererra. "I am pumped for this new coach. I can't wait for the knowledge and structure he will bring to this young program. I cannot wait to see where we go and how we perform."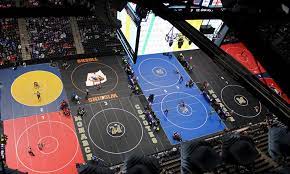 With a loaded resume like Dererra I am sure it was difficult to refuse a coach that wants to be a part of a program as much as the team wants him. In the 2022-2023  wrestling season you will find the new head coach on the mat. With a new coach comes new structure and new ideas, all which Ernie Derrera has planned.
"I'm hoping at the end of the season when coaches and wrestlers look back at the matches they had with Holy Family, they knew they were in for a battle. It is not going to be about winning and losing, that is not the focus, it's going to be can we be the best possible wrestlers we can be. And to do that, you better be in shape and you better be ready to go eight minutes and wrestle aggressively." said Derrera.
If you do not see Coach Derrera on the mat next winter you will sure see him in the classroom, as he is set to teach math at Holy Family as well.