Incoming for 2022: Lissette Gutierrez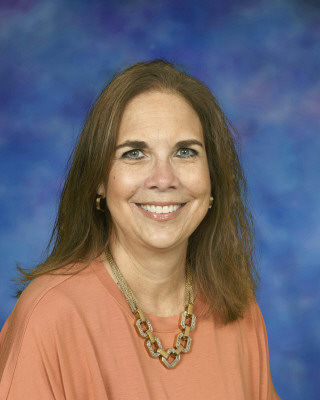 Lissette Gutierrez, the Assistant Principal at Nativity, is coming to Holy Family next year. She worked at Nativity for 23 years, and is looking forward to the challenge of teaching high school. Not only is she great in the grade school environment, but she will make an amazing addition to our school.
She will be a Spanish teacher next year, and is open for any level. She is excited to share her love for Spanish culture and language with her students next year and the years to come, and looks forward to reconnecting with some of her students that she might even recognize from Nativity.
She has decided to come to our school because of the widespread and supportive community. "Holy Family has been an important part of my family for many years as my three children graduated from here," Gutierrez said. "I am inspired by the school's reputation for educational excellence in a faith-filled environment, and feel blessed and honored to have the opportunity to contribute to that tradition and now be a Tiger myself."
Gutierrez is much more than just her teaching background. "I love to cook, shop, and go on walks, but nothing tops spending time with my growing family.  Besides my husband and 3 children, God has blessed me with 4 beautiful grandchildren and another one on its way.  Family is everything to me and I love having a full house!"
Her love for family will mirror all those who work here at Holy Family, along with the students. We are excited to have Mrs. Gutierrez become a part of our family here at HF and cannot wait to see her in the halls next year!