Lacrosse is Back!!
March 29, 2022 girls lacrosse had their first official game! Our coach had always said we would play in any type of whether conditions and I didn't fully believe it but the game against Conifer proved me wrong.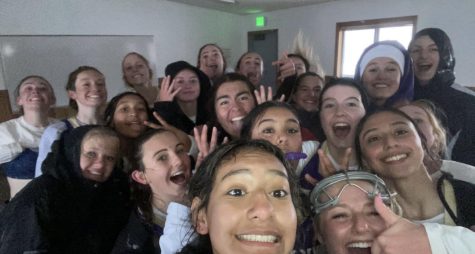 During the game it was raining and it was cold but it wasn't cancelation worthy so we traveled all the way up to Conifer High School where it got colder. As we got ready for the game we had to layer up under our uniform which is a tank top and skirt. Once the game started it wasn't raining anymore it was just cold. We went into half time and that's when it got colder and started to get windy and about half way into the second half it started to snow but we continued to play. The rain, cold, and snow didn't stop us from playing and even though it was difficult keeping warm, Tigers ended up winning the game 14-6.
It was a great start to the season but we still got a lot to work on individually and as a team and with our coach that is possible. The girls lacrosse coach, Sarah Brown was a two-time All American while playing at Centaurs High School and continued her career at the University of Colorado. After her four years there she attended the University of North Carolina and she is now playing professional lacrosse for Athletes Unlimited. Coach Sarah knows what determination is and knows how to put it in everything she does, including having determination to make each and everyone one of us on the team better.
Last season was my first time ever playing lacrosse as well as most of the girls on our team. With covid still around things were different, like our season had started late and carried into summer. It was hard mentally carrying the season into the end of the school year because a lot of us were checked out of school and wanted summer to begin, but with Coach Sarah's high expectations of always putting in 100% and having intense energy at practice it resulted in us winning games and having an amazing finish to the end of the season as a first year team.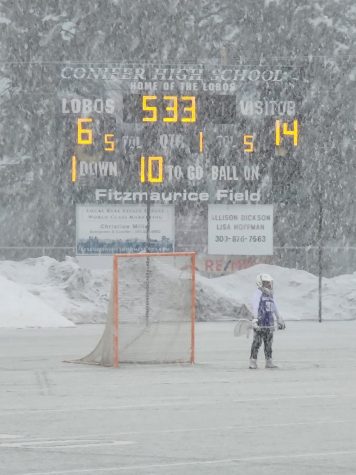 This season a lot of players from last season returned and we even got more players this season. Getting more girls to play os awesome because we actually have subs unlike last year where we were playing a full game in 90 degree whether because we didn't have enough if any subs for everyone. I'm so excited to see what this season has to bring because we have a team with a ton of athletes and a great Coach.