The Slap Heard Around The World
The 94th Academy Awards were underway last night at Dolby Theatre at Ovation Hollywood. On Sunday night, March 27th, we took a second to look back at all the movies we didn't watch this past year. The stars showed up on the red carpet, just as we would expect them to. There were the simple and elegant, such as Rosie Perez, who was presenting an award and was wearing a flowing Ferrari red dress with a cape like feature. Red seemed to be the color of choice, as many other stars were rocking different red dresses. Other stars were a bit bolder, such as Timothee Chalamet, who wore a sparkly black jacket with no shirt.
The best part of the night, or the worse, depending on who you ask, was when Chris Rock was presenting the award for the Best Documentary. Chris Rock being the man he is, was taking jabs at everyone in the crowd. He then turned his sights on Jada Pinkett Smith, who has been struggling with alopecia and has experienced hair loss. Rock said, he was excited to see her in the new G.I. Jane 2 movie. G.I. Jane is a movie from 1997 about the first woman apart of a new Navy program. G.I. Jane sports a short buzz cut, actually quite similar to what Jada has cut her hair to look like. The crowd erupted in laughter, as Jada was not the first person to have jokes jabbed at her during the night. Even Will Smith gave a smile and a laugh, until he happened to look at his wife. Jada had a frown on her face, and that frown quickly switched over to Smith's face.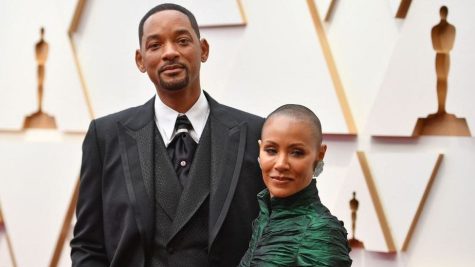 Smith stormed the stage, walking up to Rock before he put a full force slap into Rock's face. Smith then walked back to his seat, as the crowd went wild over what just happened. Chris Rock was in pure shock, and said "Will Smith just smacked the s–t out of me." Smith returned to his seat, and as the laughs became nervous chuckles, Smith proclaimed, "Keep my wife's name, out of your f—–g mouth!" Smith shouted it again for extra measure.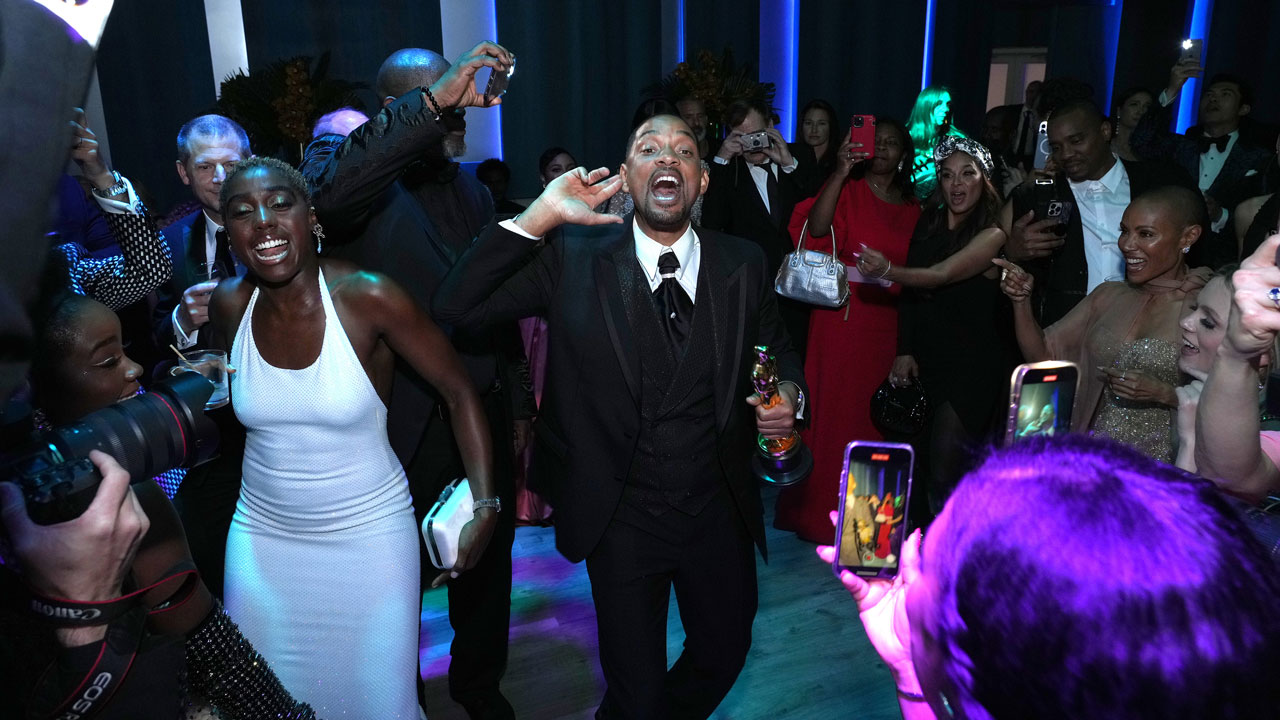 As the show went on, Will Smith won an award for the best actor in his film about the Williams family, "King Richard." As he was receiving his award, he apologized for his actions, stating that we should never turn to violence and must be better (he also compared Chris Rock and his actions to those of the devil but we can skip that part). It didn't seem to be a big deal at the after party though, as Will Smith was seen dancing and having a great time with his Oscars award.
The next day, Smith issued an apology to Rock and the Academy for his actions, though the damage was done. Rock stated he wouldn't be pressing charges, and I believe the world should just be thankful he didn't let out another quick Jada wit after the slap happened. The flames seemed to have died down from that Sunday night, yet the world has to admit, it was the most memorable Oscars in awhile. Hopefully nobody gets in any "entanglements" anytime soon.