From Cub To Coast To Coors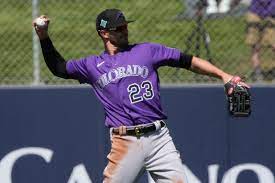 After waiting and waiting and waiting for the MLB 99 day lockout finally ended, new teams, new rules and new players are all ready to play. For Denver, professional sports teams have not been quite the exciting feat for any fans in the area. After multiple losing season from the Broncos and the Rockies, letting go of nine time Gold Glove winner Nolan Arenado in 2020, and then losing Gold Glove finalist shortstop Trevor Story at the end of the MLB lockout, not many hopes were set high for another season of professional sports in Colorado.
But tides changed very quickly when an extremely famous name circled the baseball world, and when mentions of contracts were mentioned. Excitingly, on March 18th 2022, the Colorado Rockies signed third baseman Kris Bryant to seven- year, $182 million contract.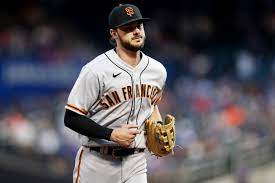 After spending six years with the Chicago Cubs, and then two seasons in free agency with the San Francisco Giants, the Rockies then made arguably one of the best decisions that they have made in the past decade. After having a combined record of 74-87 of the past four seasons not many people expected this kind of change coming out of Denver this season.
Reportedly, Kris Bryant received a $7 million signing bonus, will receive a $17 million salary this season, then about $27 million in the 2023-2024 season, and approximately $26 million from 2025-2028. This has been the largest investment in franchise history by the Rockies.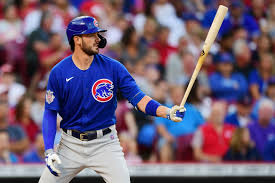 Adding the second overall pick from the 2013 draft has been one of the top third baseman in the league since he entered. The 216 NL MVP not only helped carry the Chicago franchise to winning its first World Series in over 100 years, but also regained in MVP status in the 2021 season for the Giants.
Only one other player in the entire league has received a higher guaranteed contract for the coming years. That player being Corey Seager who signed with the Texas Rangers for 10 years and $335 million.