Wheelchair Curling in Beijing 2022
The Paralympics started in 1948 at a hospital for war veterans because Sir Ludwig Guttman, a German neurologist wanted to find a way to get paraplegic patients and World War II veterans back to normal life. There are many different sport events that take place, similar to the Olympics. The main sport event that stuck out to me during the Paralympics was the wheelchair curling that was a sport for all ages.
Curling is a team sport that is played on ice where two teams take turns to slide stones made of granite towards a target. This sport is well known in the Olympics and Paralympics with women, men, mixed doubles, and wheelchairs. This year in the 2022 Beijing Paralympics we got to see 29, British wheelchair racer Meggan Dawson-Farrell become one of the youngest players in the Wheelchair Curling tournament. Meggan competed in wheelchair racing in 2014 but switched to curling in 2017 after a five-month recovery from an injury in Para Athletics. "She's brought a lighthearted in the game, a change of music in the locker room" Meggan's teammate Hugh Nibloe said. A majority of her teammates are older than she is and for them to talk to highly about her brings a different kind of environment into the Paralympics because it shows that support no matter how new you are to it.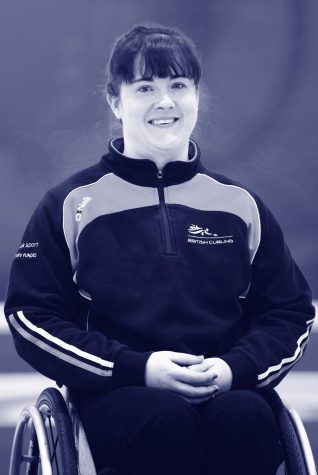 With this years Wheelchair Curling you can see the new generation that's coming into play including Meggan and it's important that the older athletes show their support so they create a comfortable environment for the new generation so they can be great. Meggan states, "I love the team dynamics, being part of the team. With Para Athletics I was always on my own, and everything was all down to me. Whereas in a team sport, you can rely on people for certain things. You have good days and bad days, there's always that team that's just for you."
Having the supportive environment can bring in a new and young generation for this sport because many people think of it as an older-person sport and it should be known as a sport for all ages and genders. Having both the Olympics and Paralympics is good as well because it gives people inspiration that they can do anything they put their minds to no matter what, and Meggan is proof of this because she is a paralyzed, young female that didn't think she would be able to do anything again but is a known gold medalist.