Sports Mental Health, Now in the Spotlight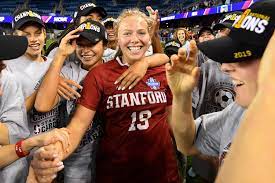 Previously, college sports and specifically mental health were put on the forefront due to the tragic passing of a young woman. On March 2, 2022 at Stanford University, a 22 year old soccer player, Katie Meyer was found deceased in her on campus residence.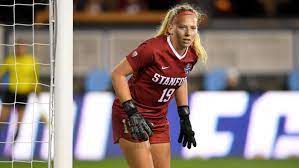 Katie Meyer, a rising soccer star finishing her final years at Stanford, was described by friends and close relatives as "extraordinarily committed to everything and everyone in her world, a larger-than-life team player in all her pursuits, from choosing an academic discipline she said 'changed my perspective on the world and the very important challenges that we need to work together to overcome' to the passion she brought to the Cardinal women's soccer program and to women's sports in general."
Recently, the parents of Meyer spoke out on the true cause of death of their young daughter, the cause was suicide. The cause coming to light transitioned this headline from a sad tragedy to more of an outcry for help for not only Katie, but everyone that is struggling.
Since the tragic passing of Katie Meyer, colleges all around the country, high schools and even young sports teams have all been focusing more on the athletes rather than the performances of their athletes.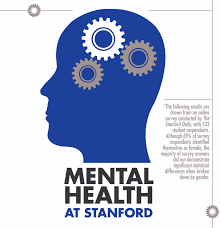 Mental health in athletes has been a more prominent topic within the past decade or so. The awareness has grown so widely that the amount of sports psychology majors and minors have grown increasingly every single year. The pressures that athletes put on themselves to perform at such a high level, and especially consistently, puts more than just a physical strain on your body, but an overwhelming amount of emotional stress as well. Luckily enough, the psychology behind the sports and the actions within every game are becoming more and more exposed every single game.
High-academic level school such as Stanford may offer more stress to their students, let alone their student athletes. Other schools like Stanford that put academics first like Ivy Leagues, have now been opened to not only how hard life is as just a student or just an athlete, but as both a student-athlete that has to balance both as well as their own personal life.
Performance for as long as anyone can remember has been the focal point for all sports, professional or even recreational for young athletes. It is tragic that a passing this traumatic has caused for a realization of all sports and their teams to take a step back and look at their athletes, not only how they perform. Katie Meyer will not only be a statistic, but a rising reason as to why mental health in all athletics needs to be recognized and realized before anything could happen.