Where the Class of 2020 is headed to school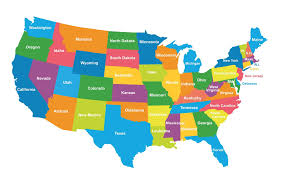 The Class of 2020 will be spread out to 24 different states, the District of Columbia and even one in Canada. They will represent Holy Family at over 55 different colleges, universities and military academies this fall.
Some students will be taking gap years, some will head straight to the military (Joseph Rupinen) and others are headed to play hockey in Canada (Trace Norwell). We will continue to update this list as students make their decisions.
Here is a list of where everyone is headed that we know of right now:
ALABAMA


Auburn University: Jordan McDonald
ARIZONA


University of Arizona: Andrew Campbell, Nick Hau and Ben Neill

Grand Canyon University: Courtney Danis, Marie Drapeau and Haley Horning

Northern Arizona University: Joe Szymanski
CALIFORNIA


Cal Poly: Garrett Green

Chapman University: Sophie Schmid

University of San Diego: Nina Finocchiaro and Leo Nelson
COLORADO


Adams State University: Wally Blackmore

Aveda Institute: Samantha McGee

Colorado Mesa University: Brennan Martinez and Zoe Potter

Colorado School of Mines: Logan Eymann, Tyler Jorgensen and Sebastian Walraven

Colorado State University: Cavin Alderfer, Elizabeth Brisnehan, Megan Byrne, Bianca Eldridge, Peyton Frank, Ashlynn Hill, Ava Johnson, Diego Platt, Ethan Powers, Delaeni Quast, Kaitlin Rentmeester and Dom Roller

Colorado University (Denver): Haley Almeida, Karla Escobedo and Sharal Raphael

Community College of Denver: GiGi Milan
Front Range Community College: Alex Barron, Connor Cillissen, Natalie Garcia, Quincy Gladysh, Ashley Newport and Jack Williamson

Johnson and Wales University: Nick Wight

Metropolitan State University: Megan Harvey

Northeastern Junior College: Hunter Branson

Regis University: Marrissa Avila, Ella Chapman, Hannah Hodgson, Natalie Diller, Madison Lujan and Madeline Ruth

Spartan College: Mike Barella

United States Air Force Academy: Adam Bartoletta

University of Colorado: Austin Aanerud, Sydney Brooker, Paola Chacon, Jules Geneser, Michaela Herbst, Kiran Kaur, John Le, Franny Macri, Morgan Marino, Payton Marinno, Jacob Mason, Lindsey Mills, Taylor Ocel, Christian Ojala, Dayanara Ramos, Hailey Schalk, Jacob Schneider, Angie Singmaster and Patricio Varela

University of Colorado-Colorado Springs: Ethan Fernandez, Vincent Piro, Matthew Reynolds, Carson Ruppert, Sam Snider and Patrick Woods

University of Denver: John Denfield and Jack Elliott

University of Northern Colorado: Natalie Brown, Abby Coleman, Lily Feauto, Dani Flores, Nick Gregg, Grace Jennings and Anna Martinez

Western State University: Connor Rouze
DISTRICT OF COLUMBIA


American University: Madeline Rouze
FLORIDA


Ave Maria University: Paula Achziger

Rollins College: Andrew Haapala
ILLINOIS


Northwestern University: Chealen Berry
KANSAS


Benedictine College: Nina Gray, Kylla Murrow, Sally Napierkowski, Joe Whitehill

Kansas State University: Ryan Biehler

University of Kansas: Makayla Salter
LOUISIANA

Louisiana State University: Aaliyah Perez

Loyola University (New Orleans): Brooke Lovato
MINNESOTA


North Central University: Dom Nellis
MISSOURI


Rockhurst University: Braedon Peters

Stephens College: Rachel Perez

University of Missouri: Carly Trostel
MONTANA


Carroll College: Cole Greany, Patrick McGarey and Alex Troso

Montana State University: Lance Greany, Taylor Jones, Isaac Rupprecht and Tristan Steele
NEBRASKA


Creighton University: Jack Bertagnolli, Jack Carlson, Jackson Fuller, Gabe Mahoney, Mia Satriano, Jacob VanHandel, Aiden Welsh and Colin Welsh

Nebraska Wesleyan University: Gabby Thomas
NEW MEXICO


Western New Mexico University: Cal Carter
NEW YORK


Pratt Institute: Gwynne Duchene
NORTH DAKOTA


University of Mary: Julia Simonson
OHIO


Xavier University: Arturo Morales
OREGON


University of Oregon: Rileigh Lynch
PENNSYLVANIA


Bucknell University: Noelle Gardon

Villanova University: Ariana Dang and Katie Farmer
SOUTH DAKOTA


South Dakota School of Mines: Shawn Dean
TENNESSEE


University of Tennessee: Jacob McLaren
TEXAS


Texas Christian University: Ben Nappe
UTAH

University of Utah: Jack Parker
WASHINGTON


Seattle University: Madison Lounnivongsa
WYOMING


University of Wyoming: Alexa Ballard, Pablo Gonzalez, Joe Sarno, Taylor Sloan and Andrew Spadafora
BRITISH COLUMBIA (CANADA)


Simon Fraser University: Greer Harper
About the Writer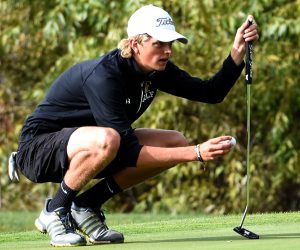 Leo Nelson (Class of 2020), Writer
I am Leo Nelson, and I am a senior at Holy Family.  I played golf and basketball this year.  I am looking forward to next year as I will be attending...