This Crumbl is CEREALusly Good
Another great week of CRUMBL's lets review 'em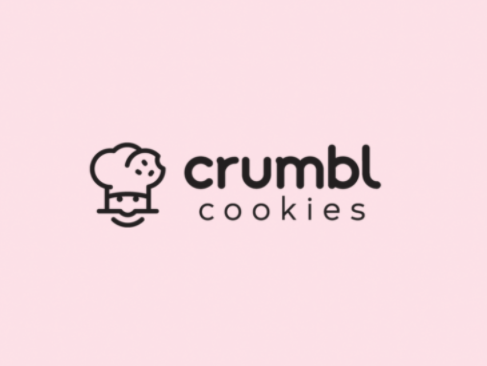 This week's box of cookies for a cereal lover like me was amazing. We had Cornflake Marshmallow, Cereal Milk ft. Fruity PEBBLES™, Chocolate ft. REESE'S PUFFS, and finally we have Cinnamon ft. Cinnamon Toast Crunch™. So without nay further delay lets rank them!
Starting in last place we have Cornflake Marshmallow now yes this is a new cookie for them and they might change it in the future. But honestly this cookie was truly lacking in flavor and eye appeal. To be quite honest this cookie tasted as if grandma gave you a stale candy from her purse from the 1960s. So hopefully if it does come back they put some move flavor in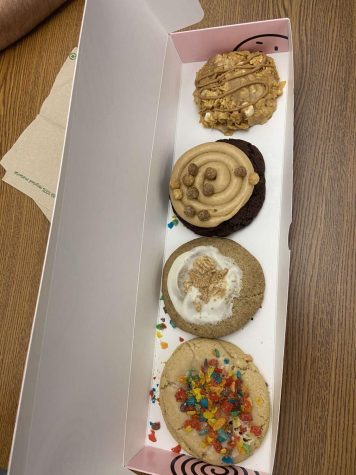 it.
Coming in at third we have Chocolate ft. REESE'S PUFFS. For as classic and amazing the cereal is I was honestly a bit underwhelmed at it. Now I did eat this one up pretty quick, but, it has all the fixings to be a great cookie but its just mediocre at best. There was no balance between peanut butter and chocolate at all, one bite you got chocolate and another bite you just got peanut butter. Still definitely good but not as good as the top two.
In second we have Cinnamon ft. Cinnamon Toast Crunch™. Now one of my favorite cereals to eat, this now did not disappoint at all. The combination of the cereal topped with vanilla cream cheese glaze really balanced out the cinnamon and truly gave this cookie depth. It totally scored higher I wanted to give it first but it had to go at second. Truly a great cookie and I hope it returns.
Finally the one we have all been waiting for at number one is Cereal Milk ft. Fruity PEBBLES™. Now at first I was a little bit concerned about it. It took me a few bites to really understand if I liked it or not and oh man! I liked it! The crunch of the fruity pebbles in contrast of the soft cookie was immaculate.  Now the flavor of the fruit pebbles wasn't in your face and did not overpower it at all. Overall definite would like to see this one return.
There you have it folks! Your weekly review is complete! Go out and try these amazing flavors yourself! The Lamppost crew really enjoyed them this week and would love to see them return and might be in one of our best boxes of all time!