Let the Madness Begin
March Madness Storms the School for Free Cookies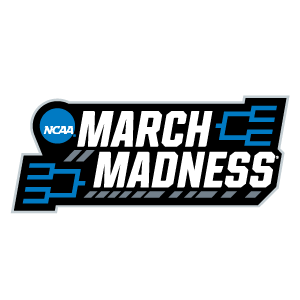 March Madness is a nation-wide college basketball competition that takes the attention of the entire country. The goal? Make the perfect bracket. The odds? Not very good.
In fact, the odds are so against the perfect bracket that huge amounts of money are involved. What exactly are these odds, you ask? One in 9.2 quintillion. So, if any fan out there makes the perfect bracket, Warren Buffett will pay them $1 billion (you read that right – billion) through 40 annual payments of $25 million. Now that's a lot of money, and definitely worth filling out a bracket for.
Here at Holy Family, we won't be giving out 1 billion dollars, but this year is the beginning of an annual March Madness pool for teachers and students. A perfect bracket is not necessary, you just have to beat the rest of the school. The winner of the Holy Family pool gets one free cookie per day, for the rest of the entire year. It may not be $1 billion, but a free, guaranteed cookie made to absolute perfection from the Mama Burke herself? Definitely worth filling out a bracket for.
Student council set up the school-wide contest, with freshman Kolton Paulson leading the charge. "I was trying to figure out an event that student council could host with small amounts of maintenance, something people already did and did not require any effort, and had an incentive like a prize," Kolton comments. "I have always loved March Madness, and most people in the school already play, so it was the perfect activity for school spirit and participation."
The link to sign up for the pool has been sent out to the entire school, and it is widely encouraged that everyone participate (if the cookies are not enough of an incentive, imagine the bragging rights that will follow). One can join the league up until March 17, and the window for making brackets is March 13-17, after Selection Sunday has been completed. We will be on spring break, so everyone has to remember to fill it out before the deadline.
Good luck on your bracket Tigers! Watch the games, celebrate the wins, shed a tear over the losses… and hopefully come back after the tournament with cookies galore!