Metalcore with Morado
Anyone familiar with the Holy Family Performing Arts Department has likely seen Peter Morado on stage. The senior performs in all of the plays and musicals, and is also involved in Show Choir. Recently, Peter Morado (along with classmate Jake Vigil) performed at the very selective All State Choir. In addition to his involvement at Holy Family, Peter is also working on an interesting project in his free time. 
Peter has been fascinated by music for as long as he can remember.  Sharing an early memory, Peter recalls, "When I was little I was really into video games, but a big part of that was just pausing the game and letting the background music play. I was always intrigued by the rhythm."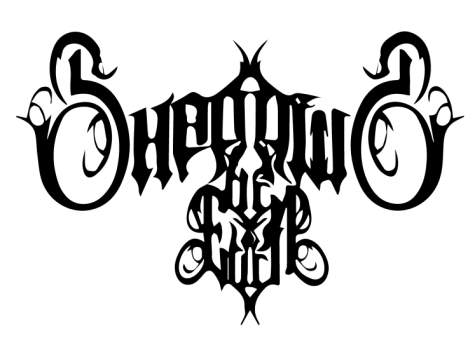 What started out as a simple interest, transformed into a passion. Just a few years ago, Peter began working on starting his own band, Shadows of Eden, with his cousin. Since then, they have done collaborations and even have some of their songs out on Spotify. 
Peter is the lead vocalist for Shadows of Eden and even writes the music for drums, bass, guitar, and piano. He also does all the producing, recording, and engineering for the band. 
Even though Shadows of Eden is a progressive Metalcore band, Peter has had an interest in various types of music over the years, including Indy, Alternative and even K-Pop. 
Music has endless power to express messages and emotions. Each track in Shadows of Eden's new extended play record titled Grief has a significant meaning behind it. 
"It goes over the reflection that I've had, even in my high school career. It goes over the five stages of grief and touches on sensitive subjects that not many people want to talk about because it's uncomfortable to," says Peter. 
Shadows of Eden's EP has five tracks, one for each stage of grief. Peter wants his songs to have a meaningful impact on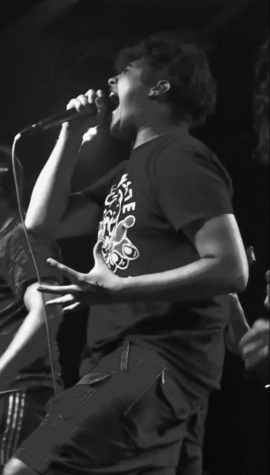 his audience, and to open up a conversation about struggling with grief. "I want to spread that message as I leave high school for not only people my age or younger, but also for people older that these feelings are normal to have," says Peter. "They're humanistic feelings, and in the end I want them to know that they'll be okay through that."
After high school, Peter plans to study business in college and one day open his own production company. By gaining experience in producing music for Shadows of Eden, he has discovered a passion and wishes to pursue it in the future. His goal is to mix and master for different artists, while still writing his own songs as well. Well aware of the impact of music on culture, Peter has discovered that "when people are able to relate their own experiences to music, communities are able to grow, and it is such a beautiful thing."