2022 State Basketball Preview
With the end of the basketball season finally here, both our boys and girls team are heading into the post season state tournament this week.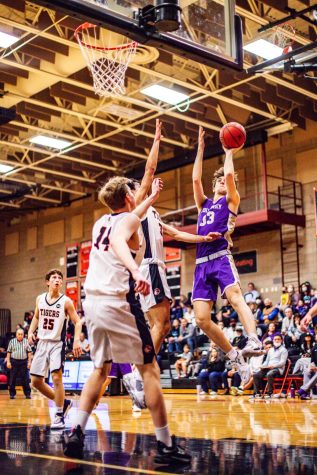 The guys varsity team, lead by head coach Pete Villecco, is going into the tournament on in the Richard Tate bracket with an overall record of 14-9 which landed them the 13th seed. They were 6-3 in league which landed them in 4th place for the 5a/4a Northern League.
With their 13th place seed they got a bye the first round of playoffs and are set to play their first game on Saturday against the winner of tonights game between seed 20 Discovery Canyon and seed 45 Erie. They will likely be playing Discovery Canyon on Saturday and hope to face their next opponent, Montrose, on March 2nd.
Although these next few games will pose a challenge if they can continue their defensive efforts and continue to improve their offense, they will be just fine.
Head coach of the girls varsity team Ron Rossi and his girls are heading into the tournament with an overall 19-3 record and a league record of 7-1. The girls team placed 2nd in the 5a/4a Northern League after a loss to Windsor in the championship. They landed themselves in the 3rd seed and will be playing in the Tracey Hill bracket.
Like the guys team, the girls got a bye the first round of playoffs and are set to play the 30 seed Mountain View this Friday at 6:30 at Holy Family. If they win this game, they are looking to face either 14 seed Skyview or 19 seed Gleenwood springs.
Although head coach Rossi is planning on making it to the Final Four he is planning on "just taking it one game at a time."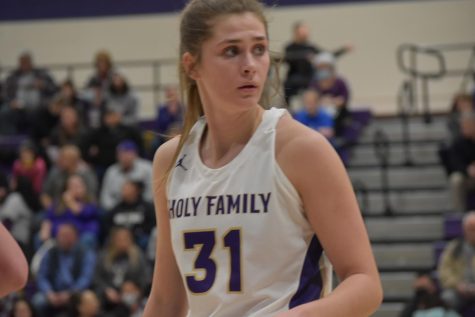 Come out and support our basketball teams head into the state tournament this week. Girls game at Holy Family on Friday at 6:30.  Guys game at Holy Family on Saturday, time TBD.