Is Guac Extra?!
What is happening with the ban on avocados and are you paying more?
Late Saturday night the US government announced that all imports of avocados from Mexico will be banned indefinitely. This comes after a US inspector at a Mexican faculty received death threats.
The US Department of Agriculture Animal and Plant Health Inspection Service (USDA-APHIS) decided to halt avocado inspection activities in Michoacán after one of its workers, who was carrying out inspection work in Uruapan, Michoacán,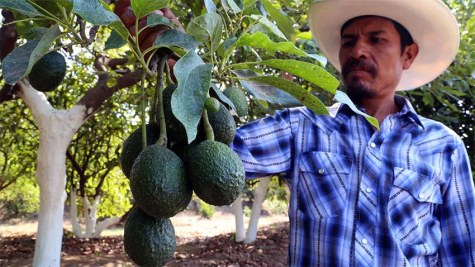 received death threats to his official cell phone. Mexico's Agriculture Department responded in a statement saying, "U.S. health authorities … made the decision after one of their officials, who was carrying out inspections in Uruapan, Michoacán, received a threatening message on his official cellphone." The state of Michoacán has been a cartel turf war zone for many years. It has worsened since President Obrador has been elected and has taken softer stance on the cartels in the region than his past predecessors.
Now even though the US grows its own avocados we import 3 billion dollars of avocados a year just from Mexico. Just last year, we imported 2.2 billion pounds of avocados, 91% of those were imported from Mexico. Furthermore, Mexico exports 80% of its avocado crop just to the US. What makes it even worse is that California avocados aren't in season therefore, putting a tighter strain on the already tightening chain.
Now all avocado imports come from the Mexican state of Michoacán which is the only Mexican state which can export avocados to the US. The state has being doing it for the past 25 years now and the state makes a killing off of it. The avocado market  in the region makes more than $2.5 billion each year. This makes it an illustrious business for many drug cartel to get their hands on.
Now since Michoacán is the only state that can export avocados to the US, new information revealed that the drug cartel was taking avocados from Puebla and stamping them saying that they were from Michoacán. Which is dangerous because unchecked Mexican avocados can bring in a range of weevils, scabs and pests from entering US orchards. Which would end up wiping out nearly all US orchards. Which is why it's important for US inspectors to check the avocados and why they can only come from Michoacán.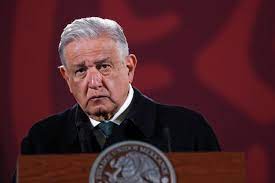 Of course this just doesn't hurt avocado loving Americans but it also hurts Mexico. They are losing 12-14 million dollars a day because of the ban. While there is 70 million dollars worth of avocados that will rot. In order to try and solve the problem, the USDA, US Embassy, and Mexican officials met on February 16, to discuss new security measures. Mexico presented a new security ban that would ensure the safety of 70 US inspectors. However, the US stated that the new security plan doesn't keep the cartel out of distribution nor does it protect US inspectors enough.
President Obrador is particularly angry about the ban suggesting that President Biden is intimidated by the quality of avidcados that Mexico produces and that he is only banning it so that people will buy American avocados in order to boost sales for US farmers. President Obrador stated, "The truth is there is always something else behind it, an economic or commercial interest, or a political attitude, [The Biden administration] don't want Mexican avocados to get into the United States, right, because it would rule in the United States because of its quality."
Luckily on Feb. 19 the US announced that the ban has been lifted. The department said on Friday in a statement that, "the safety of USDA employees simply doing their jobs is of paramount importance. USDA is appreciative of the positive, collaborative relationship between the United States and Mexico that made resolution of this issue possible in a timely manner." Now it is unsure what this resolution was but it is safe to assume that new security measure were put in place for the protection of the inspectors and dealing with the cartel.
Now even though the ban is lifted there still might be a slight price increase due to the former ban that was put in place for a week. This slight price increase and fluctuation in price will only be present until the supply chain catches up once again. But in the mean time, be thankful that you will not have to pay even more for extra guac at Chipotle!