The Legacy, the Rings, the GOAT: Tom Brady Retires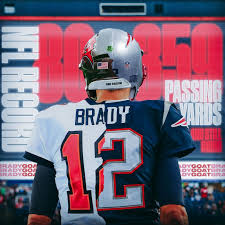 The past months in the NFL have led to different questions swirling around the older generation of quarterbacks in the league. Quarterbacks such as Ben Roethlisberger and Aaron Rogers that belong to the older side of the quarterback age are glimpsing the side of retirement, but one name seemed to never come up in the conversation.
On January 28, 2022, Big Ben announced his retirement from the NFL, and after a losing season and obvious wear on his body, his retirement did not seem to shock many people.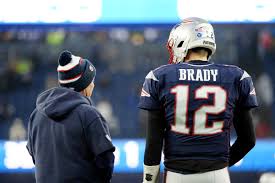 On the other hand, a retirement came out of no where on the 30th of January. With phones buzzing everywhere for at least a few hours on Saturday afternoon, everyone heard the news: Tom Brady is retiring. It was on every social media platform ever, until finally Sports Center reported that the retirement was not official, mainly because the notification came from an "unknown source".
With time to ponder the news, fans all around the country were questioning what was to come of the Goat's unforeseen future. Early on the morning of February 1 it was finalized. After 22 years in the league, and only playing on two different teams, winning seven Super Bowls, nine AFC championships, and three Super Bowl MVPs, the most influential quarterback of all time will no longer be playing on our televisions every weekend.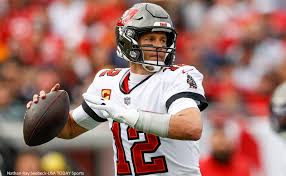 Tom Brady announced this decision with a lengthy Instagram post, mainly pointing to the statement: "This is difficult for me to write, but here it goes: I am not going to make that competitive commitment anymore. I have loved my NFL career, and now it is time to focus my time and energy on other things that require my attention." After seven more pages of reasoning and looking back on his career it was made official. Tom Brady is done.
One of the most dominant, if not THE most dominant quarterback ever, might not have gone out with another ring as everyone thought he would, but by having more than any other player in history, it was not a requirement for his exit of the League.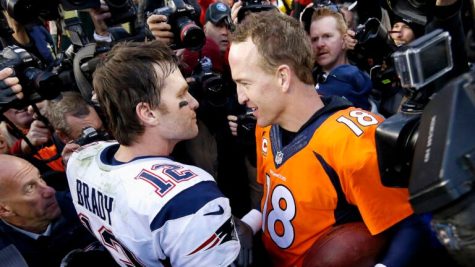 Once his retirement was announced, a ton of former teammates, coaches, and competitors spoke out about playing with Brady. Teammates such as Rob Gronkowski, rival Peyton Manning, and NFL commissioner Roger Goodell all commemorated the legacy that Brady is leaving behind.
Peyton Manning was one of the first to speak out on behalf of Tom Brady's retirement: "It was an honor and a privilege to compete against him on the field, and I truly appreciate his friendship off the field."
Soon after, Gronk posted an extremely heartfelt video about the relationship that 12 and 87 had on the field for 11 seasons. Rob Gronkowski paid tribute to his massive dedication to the game, putting all of his teams in the best position to win, all of the records he shattered, and most of all, the friendship that they were able to create.
Tom Brady left his mark on thousands of people in the National Football League and outside of it. Brady impacted the lives of children, adults, and everyone in between.
Tom Brady is leaving the league with an overall record of 243-73, seven Super Bowl rings, and breaking records in almost every passing category, QB win category, game winning drives, Super Bowl appearances, Super Bowl MVP's, and overall QB value. Tom Brady will officially go down as the Greatest of All Time, officially and most deserving of the GOAT title.
"As I look back on my career in football, the memories we have made, and the relationships we have built are by far the most meaningful. Yes, the scoreboard was important, but the toughest times always taught me the most important lessons. I am grateful to the people that stood with me through every high and low, win and loss, and the memories we created TOGETHER. Memories that won't ever fade. I played for the name on the front of my jersey and the name on the back of my jersey. I played for my friends, my family, and our community – ever single one of you – that have given me what I have today. I love you all. Thank you ALL for making this incredible journey possible." – Tom Brady #12