The First of Many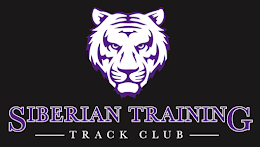 Though it may still be winter, Holy Family's Track and Field team has been preparing for months. The Tigers have always trained during the winter, doing so under their club team, "Siberian Training." In the previous years, training consisted of daily practices and weightlifting, usually on the track and sometimes at indoor facilities.
The first track meet was a resounding success, with three of our boys finishing in the top 10 of the 60m dash (Chase McNaughton, Grayson Arnold, and Pierce Kunz) On the girls side, though she may have been running against Siberian Training, our very own Skylar Hawk took 2nd place in the women's 60m, and took first in the 60m Hurdles. She was running for her club program REAL.
The Tigers look ahead to their next indoor meet, where they will be traveling back to the Steinhauer Field House at the Colorado School of Mines. Sprinter Pierce Kunz is hoping to shoot for a time faster than 7.2 seconds. Lookout for an article next week regarding this week's meet, and all the improvements we see from our Tigers! (And possibly REAL Athletes).