Hall Of Fame and the Blame Game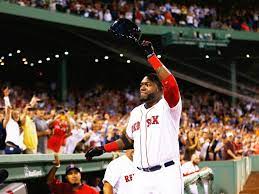 On January 25, 2022 history was claimed in the baseball world, especially if you're a Red Sox fan. On Tuesday afternoon, David Ortiz, more popularly known as "Big Papi", was inducted into the Major League Baseball Hall of Fame. Ortiz, most famously known for his stellar post-season performances and killer presence on the field, was easily the first name on the ballot as the first inductee in the HOF class of 2022.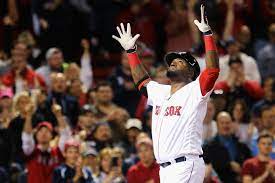 With a career total of 541 homeruns, .931 OPS and batting average of .286 after 19 seasons, there was not major contention when his name was brought up. The three time World Series champion made a new voice for international baseball players when he came to the MLB and made an impact the entire time he played. Being from the Dominican Republic, and one of the first major big time players that came from the DR, he influenced younger players like Armando Garbino and Frank Garces to give it a chance and see how successful they could be.
While enjoying time at the top like Big Papi is, of course there cannot be time spent without controversy, especially when this is Ortiz's first year on the ballot. With the new class of 2022 being named into the Hall of Fame, two names were not on the list. Thanks to 34% of the BBWAA some of the most famous names in baseball would not be mentioned on the ballot. These names were Barry Bonds and Roger Clemens.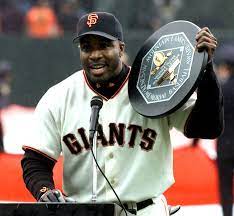 Barry Bonds, who is arguably one of the BEST offensive baseball players in history, and Clemens who was one of the most dominant starters in the 90's and early 2000's, were not allowed on the ballot. The question you may be asking, especially if you have not been present in the baseball world in the past 40 years, is why.
From about 2001 to 2006 Barry Bonds BALCO and MLB testing records reflected Bond's use of injectable anabolic steroids, injectable human growth hormone, post cycle therapy drugs and amphetamines. Robert Clemens starred in  George Mitchell's 2007 report on performance-enhancing drugs, accused by his trainer, Brian McNamee, of using PEDs. Clemens went to court, spent millions of dollars clearing his name and has never been convicted.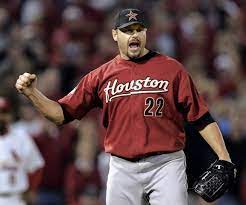 Despite these allegations Bonds was able to rack up awards like Best Major League Baseball Player ESPY Award from 2000 to 2004, Hank Aaron Award in 2001, 2002 and 2004, National League MVP in 1990, '92, '93, 2001, '02, '03, and '04, Associated Press Male Athlete of the Year in 2001, Best Male Athlete ESPY Award in 1994, and Best Moment ESPY Award 2002. Similarly Clemens was rewards like American League Cy Young Award in 1997, '98 and 2001, American League MVP in 1986, National League Cy Young Award in 2004, and Best Comeback Athlete Award in 1998.
Having many exonerating awards and accolades it is hard to force these names out of the running to be put in the Hall Of Fame. Along with these awards, Bonds holds the single-season home run record in 2001 with 73, and the all time home run record with 762. The largest reason for Bonds to not be mentioned for placement in the HOF is that they believe his record should not be valid. Due to performance enhancing drugs and other substances that impacted some levels of his play, people think that it is unfair and that they should not allow his records or accolades to stand, as they are seen as "fake".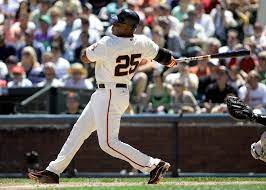 Hitters in the past, especially prominently in the 90's, were stereotyped into using performance enhancing drugs and got away with it. These two men were not the only two in history to use them. Besides the fact that they used them, there were multiple other factors to the game that they still had to accomplish that did not include the use of drugs, or were altered by drug use.
Open the HOF to the people that deserve it the most, they have the accolades, the reputation and the stats to prove it. But also congrats to David Ortiz!