What a Weekend of Football
But it is time to change the overtime rules
Never before has there ever been a better week of NFL Playoffs.
The 2021 Divisional Round weekend started off strong with the Bengals taking on the AFC No. 1 seed Titans (which, if you asked literally anyone, they didn't deserve that seed).
It was a slower game, and full of scares for each team. Cincinnati ended up winning with a clutch field goal from the rookie from Florida, Evan McPherson.
Later that night, in a snowy showdown at Lambeau Field, Aaron Rodgers was defeated for the fourth time by Jimmy Garoppolo.
Ha.
It's really fun to say. For more on that, here's what diehard Packers fan and Aaron Rodgers fanboy, Mr. Everett had to say, "Going into the game, I thought we would come out of it sizing rings. I honestly thought that they (the Packers) were the better team, I really don't think that Jimmy G is that good… and I swear the Packers never play well against the 49er's, especially home at Lambeau field."
"Special teams was horrendous, awful. It was so bad I don't even know what to say," he continued. "You know, as an owner, I wish I had more pull and say on what goes on. I don't know if Rodgers will be back for the Packers, but I continue to stand behind him and stay hopeful he'll return for another year."
Mr. Everett also commented on the Packer's cap space, and how to manage keeping Aaron Rodgers but also being able to pay to keep other players. He then said Rodgers is much better than Tom Brady, but that's a conversation for another time.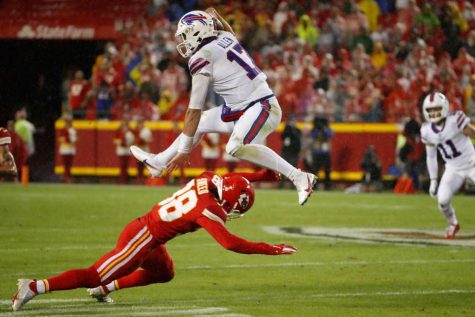 The next day, the games started off with the Los Angeles Rams having their way with the Tampa Bay Buccaneers, until Tom Brady remembered he still needs three more rings to fill up both hands.
With a lot of talent, and a little bit of luck he brought his team back to a tie game, with a little over a minute left. Instead of sending it to overtime, Rams quarterback Matthew Stafford and Cooper Kupp decided they wanted to win the game right then and there, connecting all the way down the field to set kicker Matt Gay up for his game winning field goal.
Speaking of overtime, the next game was one of the greatest games in recent playoff history. It was a rematch from last year's AFC Championship game, the Buffalo Bills taking on the Kansas City Chiefs. And it was everything we could have asked for. A back and forth scoring dog fight, each drive somehow becoming crazier than the last.
The final two minutes of the game consisted of each offense flexing their weapons, trading the lead. With 13 seconds left, the Bills were sure to win 36-33… until they weren't. Chiefs quarterback Patrick Mahomes connected twice down the field with his receivers to get into field goal range, and with three seconds left chiefs kicker Harrison Butker sealed the deal, sending the game into overtime.
Now, for those that don't know, NFL overtime is much different from college football overtime. In college, each team gets a shot to score, and will continue getting a chance until one bests the other. NFL however, if you score a touchdown first, you win. So when two teams with highly explosive offenses (and just mediocre tired defenses), it really comes down to who gets the ball first, based on a coin flip.
The Chiefs won that coin flip and charged down the field scoring and winning the game. Josh Allen and his offense couldn't do anything but sit there and pray. It was such a sad ending to such a fun, good game. And it's time for a change.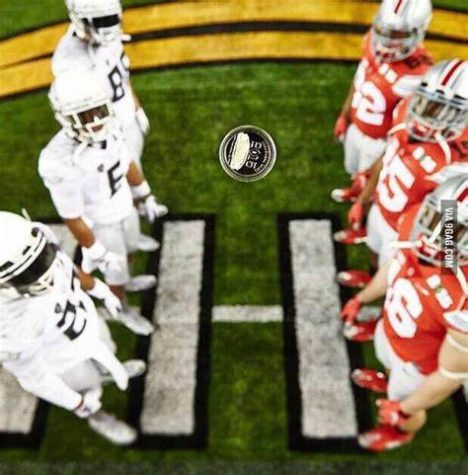 Overtime hasn't always been the way it is now. In fact, the sudden death style OT was put into place in 2010. Before 2010, OT could come to an end if the first team to receive the ball kicked a successful field goal. But it was even more so than now, the team who received the ball first, as long as they had a semi-competent offense, would most likely win the game on the first drive. The committee decided to change the OT rules to a touchdown on the first drive would win the game, and for two years it would only come into account during playoff games.
In 2012, the rules changed to every overtime game, regular season and post, would go by the same sudden death touchdown rules. Many Broncos fans can say they've seen one of the first times this rule came into effect, when Tim Tebow and the Broncos scored on the first play of their overtime drive to defeat the Steelers.
The point is, the overtime rules aren't set in stone. There came a time when those in power saw flaws in the system, and they decided to fix them. Maybe it's time we come back together to fix new flaws and make football better for everyone.