Volunteer Report at Marshall Fire Report

BOULDER — As a result of the Marshall Fire the old Nordstrom department store at Flatirons Mall has been converted to a donation and resource center. Here the victims of the incident can get needed items they lost in the fire.
This center is where victims may get items everything from clothes to plastic silverware. Every item there has been donated by citizens all over the state of Colorado. Also a majority of the workers there are volunteers. Most of the volunteers volunteer on a regular basis as well since many of them new the employees on a first name basis.
As for the Holy Family volunteer group they they did all sorts tasks. certain groups received donations, sorted donations in specific categories or stocked the shelves.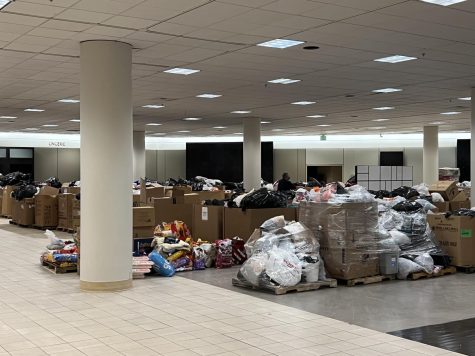 Close to 60 Holy Family seniors went last Wednesday and the junior class will have their chance to help out this week.
Due to weather that significantly decreased the frequency at which donations came in. Still for the few hours students were there to help there was still a steady flow of donations.
The donation center is set up just like a Goodwill or other thrift store.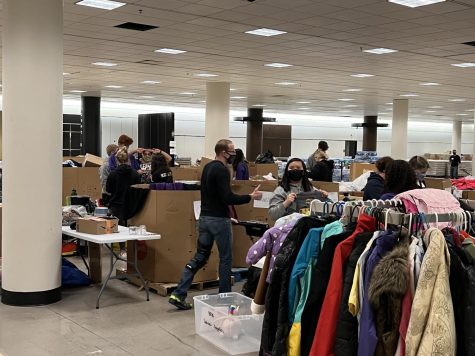 This is done purposefully to give the victims a sense of choice. Since they lost everything in the fire it is very important to still give the victims a sense of choice.
Almost everything is being donated so the pool of items the victims have to choose from is great. There was a great amount of new or like new items that will be sure to last for a while.
There is also a great selection of non-perishable food and toiletries.  This center has a little of everything and will most likely have what you need.