Workers Return, Strike Over
King Soopers employees return to work after a 10 day strike that impacted many King Soopers stores across the Denver metro area
On Friday January 21, 2022, King Soopers and United Food and Commercial Workers Local 7 (UFCW Local 7) announced that they had came to a tentative agreement to end the 10 day strike that more than 8,000 workers took part of where 72 stores across the Denver metro area were affected. The strike was ultimately started to protest in what the union called "unfair labor practices."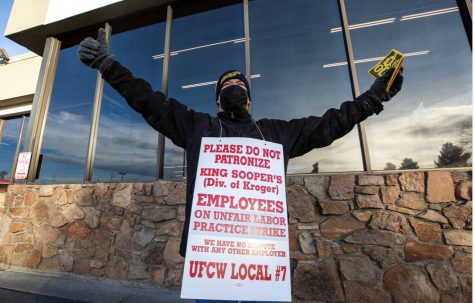 UFCW Local 7 called the strike on claims of unfair labor practices, including using third-party staffing agencies to do union-covered work. Wages, health care benefits, security in the stores, restoration of hazard pay for working during a pandemic, and ending a two-tier pay structure for employees hired after 2005 were other issues in the talks. The initial response of King Soopers was that they met the needs the union asked for, such as increased wages, better healthcare options, and more tools for on-the-job safety.
"After months of negotiations and after our members walked out on strike, we have reached a tentative agreement with King Soopers/City Market that addresses the Company's unfair labor practices and ensures that our members will receive the respect, pay, and protection they warrant," stated Kim Cordova, president of UFCW Local 7.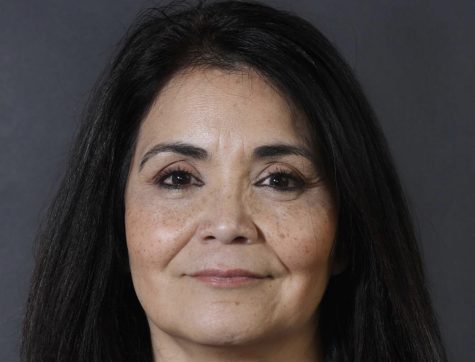 "This fight will always be about the workers. I could not be prouder of our members who put it all on the line to have their voices heard." Cordova also thanked the community who in the 10 days did not cross the picket lines and chose to do their shopping elsewhere.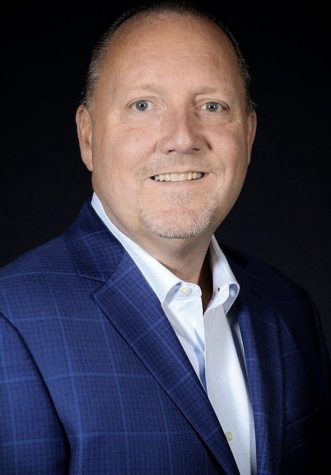 President of King Soopers and City Market, Joe Kelley, said the company is "pleased that this agreement allows us to put more money in our associates' paychecks and secures healthcare and pension plans." The UFCW Local 7 said on Friday that employees can return to their work as early as Friday. Workers on strike have up to seven days to return to their jobs.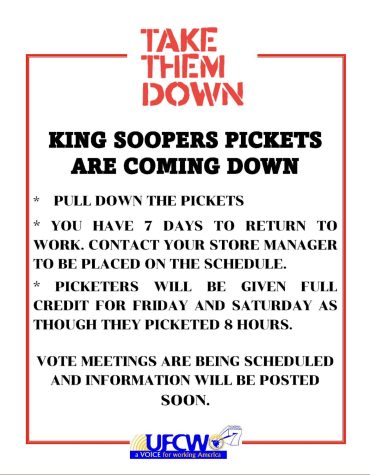 Now the full details of the agreement just came out yesterday to the public. The majority of workers will see a $2 increase per hour. Yet some positions can see it even go up by $5! The company will invest more heavily in health care costs and provide better protections on pension benefits. They also agreed to implement more safety measures to employees to protect from COVID, as well as violence that they may face. Finally, they also agreed to add 500 new full-time employees within 90 days that the contract was ratified, while also helping part-time employees get a faster path to full-time positions.
The last strike by grocery workers in Colorado was in 1996. Union members at King Soopers walked off the job and Safeway and Albertsons eventually locked out union members. The strike in '96 lasted 42 days.