Spring Musical: Crazy For You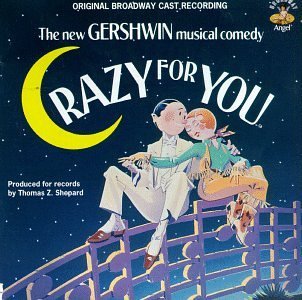 Before we went on break, it was announced that the Spring Musical will be the Gershwin comedy: Crazy For You.
Crazy for You is a light-hearted love story involving a struggling theater in Nevada. The musical is filled with cowboys and show girls and is very fun and lively in comparison to the fall play, Frankenstein.
The theater director, Mrs. Barger says: "we wanted a musical that was classical and something that wasn't Disney because we have done modern and Disney for the last few musicals."
Barger has been a part of a production of Crazy for You in the past, and the musical director, Mrs. Chandler, really enjoys the music from the show.
Auditions have already begun and the theater department will anxiously await the results of the cast list.
Senior Sessina Abraha is "excited for Crazy for You" and "can't wait for the cast list to come out."
We hope Crazy for You will be a great success. Break a leg thespians!