The Rise of Star Wars: The Book of Boba Fett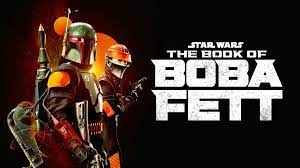 The first Star Wars movie, now episode IV A New Hope was a hit among many in 1977.  The two consecutive movies after episode IV were also big hits and led to a huge fandom still kicking today.
The last three Star wars movies: The Force Awakens, The Last Jedi, and The Rise of Skywalker have all been debatable major flops.  However, with the release of The Mandalorian in 2019, they have begun to regain their footing in the filming industry.
Their newest attempt is the Disney+ series The Book of Boba Fett, which follows Boba Fett (big surprise) and his ally Fennec Shand.  For those that don't know Boba Fett, Jango Fett gave his DNA to the Kaminoans to create the first generation of clones, with the caveat that he would get to keep one as his son, Boba Fett.  After witnessing the beheading of his father during Star wars Episode II, Attack of the Clones, Boba Fett followed in his father's footsteps and became a bounty hunter.
Working closely with the Empire and Darth Vader himself in the original movies, Boba Fett ended up finding himself in a bit of a cinch.  He found himself stuck in the digestive tract of  a Sarlacc, a desert monster, which was the reason there was so much surprise when he helped the Mandalorian in the Mandalorian season 2.
The Book of Boba Fett will give Star Wars fans more information on how Boba Fett escaped the Sarlacc pit, and what his goings-on are after the fact.