The Loss of an NFL Legend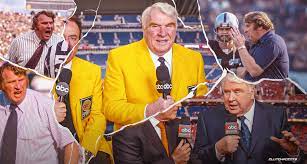 The NFL has had a rough couple of weeks… No I am not talking about Antonio Brown running off the field or head coach Urban Meyer getting fired, I am talking about the loss of an NFL legend… John Madden
Despite being drafted by the Philadelphia Eagles, John never got to fulfill his dream of being an NFL player, however, his coaching legacy will be remembered forever. Madden was a legendary coach for the Oakland Raiders from 1969-1978. During his short coaching period he amassed a 103-32-7 record and became the youngest coach to ever win a Super Bowl (40). Madden will be remembered for his hard-nosed coaching style and the iconic look he brought to the game, and was inducted into the Hall of Fame in 2006 for it. After he retired coaching at age 42, Madden began commentating Monday Night Football with Al Michaels. Bringing a more appealing look to football, he immediately became the voice of the NFL. One of Madden's most memorable moments is when he introduced the turducken on Thursday Night Football. Every Thanksgiving, the MVPs from Thursday Night Football would all get a piece of the turkey-duck-chicken hybrid, giving football a new iconic look. .
Kids of our generation will most likely remember Madden for creating the game… Madden NFL. John Madden first created the game in 1989 to show an accurate representation of the game to kids of all ages. The game became a hit, and became the most popular football game of the videogame era. There are currently 40 different editions of the game. As technology has advanced, the game has changed drastically, adding new modes, playbooks, and uniform options.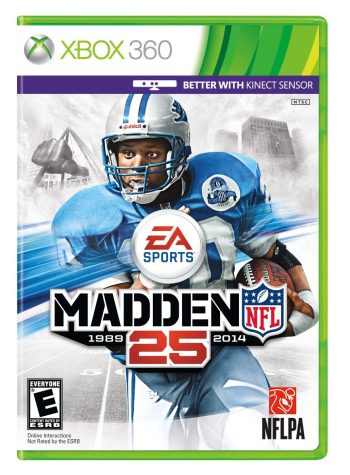 John would be proud of his Raiders, as they squeaked into the playoffs in the final game of the 2021 NFL season, beating the Chargers 35-32 in a game winning field goal in OT. John may be gone but his spirit lives on forever, he will remembered as a great player, coach, and icon of the NFL.