"It Was Covid"
Over our previous winter break, the sports scene for Holy Family was pretty quiet, not only were not many events scheduled, but also one of the large events was rescheduled. On December 21, the Tigers were supposed to face off against the Eagles of Broomfield High School.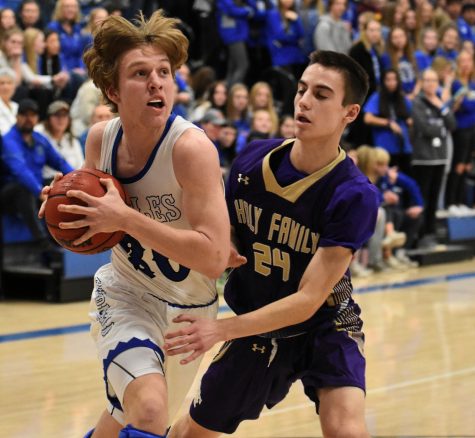 After weeks of anticipation at the start of the basketball season, and school winding down, the Tigers were ready to play a familiar foe. Two days before the game was set to be payed, the Eagles reported multiple cases of Covid-19, meaning that they would not be able to play. At first just the Broomfield Girls' Team reported cases and cancelled the game, quickly after the boys also cancelled.
Due to recent outbreaks and other Covid related problems lately, it is no doubt that even one case on a team would cancel a game. Rumor has it that the game will get rescheduled for the 13th of January, but nothing is confirmed quite yet.
If you ask anyone from the student body at Holy Family High School, they will be sure to tell you that Broomfield simply did not want to play us. They were scared. The Broomfield Eagles, specifically the girls, did not want to step foot into the Tiger Gymnasium. So what's the least that the athletic directors of both schools could do?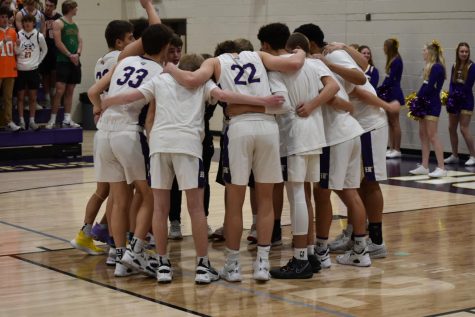 Give Broomfield an extra 3 weeks to prepare. Seems pretty nice if you do not have the record you want heading into the second half of the season. Broomfield's 2 teams have a combined record of 7-10, 5 of those wins belonging to the boys' team, and coming to play against both of our teams at 14-3, with our almost unbeaten girls' team, I would be scared too.
January 13th is the set date for the next fight for the Griffin Trophy for the 2 Broomfield set school, this will be played in the gym of the Tigers. The gym will be loud and proud, filled with student-sections from both schools, ready to cheer on their teams!!