United States Taking a Firm Winter Olympics Stance
United States and Allies diplomatically boycott the 2022 Beijing Winter Olympics
On December 6, 2021, the Biden Administration announced a diplomatic boycott of the Beijing Olympics due to Chinese human rights abuses. China quickly responded saying that they would retaliate with "firm countermeasures."
Now, what does a diplomatic boycott mean?
For everyone worried that we won't send any athletes to compete, don't worry, our athletes will still compete and will still be under the United States. According to White House Press Secretary Jen Psaki, "we will not be contributing to the fanfare of the games. We have a fundamental commitment to promoting human rights. And we feel strongly in our position and we will continue to take actions to advance human rights in China and beyond."
In meaning, if you watched the Toyko Summer Olympics and saw people such as First Lady Jill Biden attending, you won't see here her or any other high-ranking officials attending the games yet the athletes will still compete.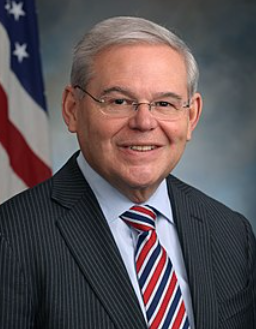 This announcement came right before President Joe Biden hosts a White House Summit for Democracy in which is a virtual gathering of officials and civil society experts from more than 100 countries that takes place on the 9th and 10th. Which its goal is to set an agenda for democratic renewal and how to tackle the greatest threats faced by democracies around the world.
Many people have come out in support of this boycott with many U.S. allies joining including Australia, Britain, Canada, and while Japan is considering it. And many Americans as well have come out and supported it. Senator Roberts Menedez (D-NJ) who sits on the Senate Foreign Relations Committee stated, "a necessary step to demonstrate our unwavering commitment to human rights in the face of the Chinese government's unconscionable abuses."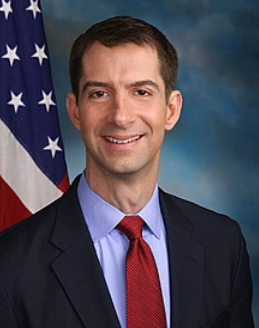 Yet some people say it is not enough. Senator Tom Cotton (AR-R) says it's a "half measure," and that "the United States should fully boycott the Genocide Games in Beijing." While on the topic he also made a point about American businesses being in China, "American businesses should not financially support the Chinese Communist Party and we must not expose Team USA to the dangers of a repugnant authoritarian regime that disappears its own athletes."
So whatever your stance is on the diplomatic boycott of the 2022 Beijing Winter Olympics whether you support it, disagree with it, or think a full boycott should be put in place; it will be in our favor to watch the situation grow and especially what China's "firm countermeasures" will be.
As well as remembering this is not the first Olympics to be boycotted and it could be worse for athletes, in 1980 the United States led a full boycott, diplomatically as well as sending no athletes, to the Soviet Union for the Moscow Summer Games because of their then-recent invasion of Afghanistan. So it could be worse or better depending on the way you see it.  But as of right now GO TEAM USA!