What a Run…
Colorado School of Mines will face off against No. 2 Valdosta State in the NCAA Division II National Semifinal, December 11th.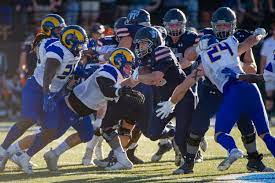 With a win over Angelo State on Saturday, Mines will go to the NCAA Division II National Semifinals for the first time in their school history.
The Orediggers inched out Angelo State in a 34-26 thriller, with most of their scores coming through the air.
Senior running back Michael Zeman and Holy Family alum, had himself quite the game on Saturday, scoring once on the ground and scoring once on a 39 yard dump pass from Matocha. Zeman finished the day with 138 yards. Matocha finished with 254 yards and four touchdowns.
This Oredigger defense will have it's hands full with Valdosta State, as they amassed over 500 yards of offense in their most recent game against No. 10 Bowie State. Around 75% of it came through the air, (350), in which they outscored their opponent 41-17.
However, the last time this Oredigger defense faced an air heavy offense (Bimidji State), they managed to intercept four passes. This gave Mines the opportunity for short and easy drives, which they took advantage of greatly, scoring 55 points throughout four quarters.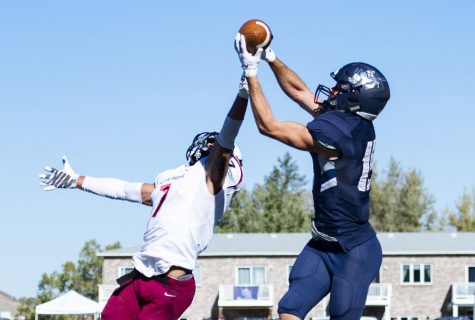 The ground game has never really been an issue for Mines, the most they have let up all season is 170, which came from run heavy South Dakota School of Mines, in which the Orediggers were able to trounce SDSM 44-24.
Usually, CSU Pueblo is the team that best represents the RMAC and often finds themselves playing for the National Championship. But Mines has always been in a very close second.  Saturday's game is big for the program, they will play in their first ever NCAA Division II National Semifinal game.
The game will be televised on ESPN+ at 12 pm ET. It will not be on RMAC Network.