They Won… Finally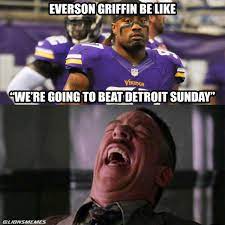 Winning is not super common in one city in the US. Professional sports drive far and wide throughout the entire country, in every corner you can find fans of almost every team. One team this season and in many previous season has extreme die-hard fans despite the results that have been lacking. But in Detroit, Michigan tides are changing.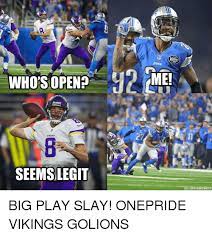 THE DETROIT LIONS WON! I REPEAT THE DETROIT LIONS WON!
After starting the season to a quick and disappointing 0-10-1, not many hopes were looking up in the 2021 season, but in the 13th week of the season, at home, the fans of Detroit finally got a win. After suffering a 15 game losing-streak the Lions were desperate for a win, and that win came just in time against the Minnesota Vikings.
By defeating the Vikings in an exciting fashion, by throwing an 11 yard touch down with time running out, how else are you supposed to capture your first dub of the season. Not only was the final play stunning, but also dramatic.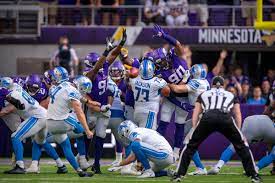 Goff threw two touchdown passes in the first half to put Detroit ahead by 14 points, its biggest lead this season. Then he turned over the ball twice in the second half to help Minnesota rally. He came through in the end, leading the long drive and delivering a sharp pass without pressure against a three-man rush to a rookie receiver, who took advantage of the Vikings secondary playing too deep in the end zone.
The entire city of Detroit was in need of the win after such a gut-wrenching and tearful past week because of the Oxford High School shooting. Lion's players wore helmets with a gold "O" on the back of their helmets to honor the fallen students. Coach Dan Campbell dedicated the game ball to the Oxford community, as well as mentioning all of the injured and fallen people from the shooting in his post-game interview.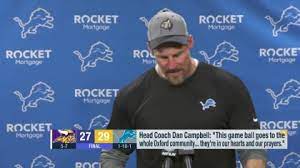 "You want this so bad for the players because they're the ones who put in all the hard work, the sweat, the tears," Coach Campbell said. "When you lose, it hurts, but it's also why winning is so great, because it isn't easy to do."