The Overlooked Foes Of Holy Family
Lutheran and Broomfield have been Holy Family's rivals, it time they get the credit they deserve.
If you kept up with the athletics at Holy Family for the past year and this year. You will be able to see a pattern emerging, Holy Family playing two teams across a multitude of sports: Lutheran and Broomfield.
Now you go around and talk to a tiger at HF who is one of our biggest rivals, and you'll hear a multitude of Erie, Mead, Fredrick, and maybe a Roosevelt here and there. However, there is a case to be made that Broomfield and Lutheran should be up there at least in the top 5.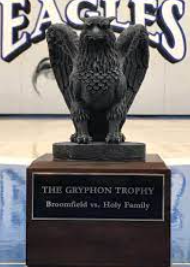 With basketball playing Broomfield for more than half a decade and fighting over the Gryphon Trophy in the Gryphon game a mix between an eagle and a tiger respectfully. The rivalry has grown exponentially and players along with the student section and the community as a whole loves the crosstown rivalry. And with Broomfield taking the trophy in 2020 it going to be a great game this season to see who gets it.
Not only does Broomfield play us in basketball, but they also compete with us in softball, track and field, soon-to-be football, and an array of other sports. Highlighting our rivalry softball has played them for a while now, but since the 2010-2011 season yet their only win against this team was from the 2011-2012 season, and Holy Family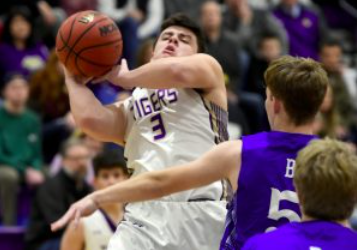 having bad blood with softball stats against Broomfield having a losing streak of 6 and overall record is 1-7 against the Eagles. Yet track and field have consistently put up a fight with Broomfield home and away with either the Broomfield Shootout, since the 2013-2014 season, or the multiple meets that Holy Family hosts most notably the Tiger Tornado. Finally, tiger football can't wait till next season to challenge the Eagles for the first time and it will be sure to add to the rivalry of the two schools.
Lutheran and Holy Family both have something in common with both schools founded in Denver, Lutheran in 1955 and Holy Family in 1922 they have played each other for ages however, with both schools moving from their historic location to new prosperity so did their rivalry.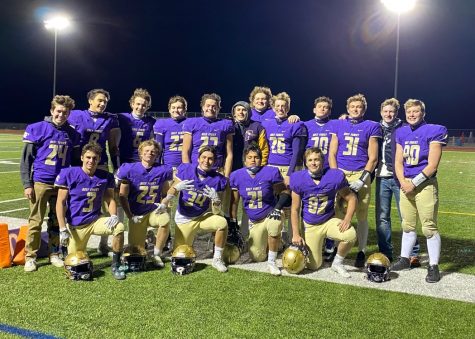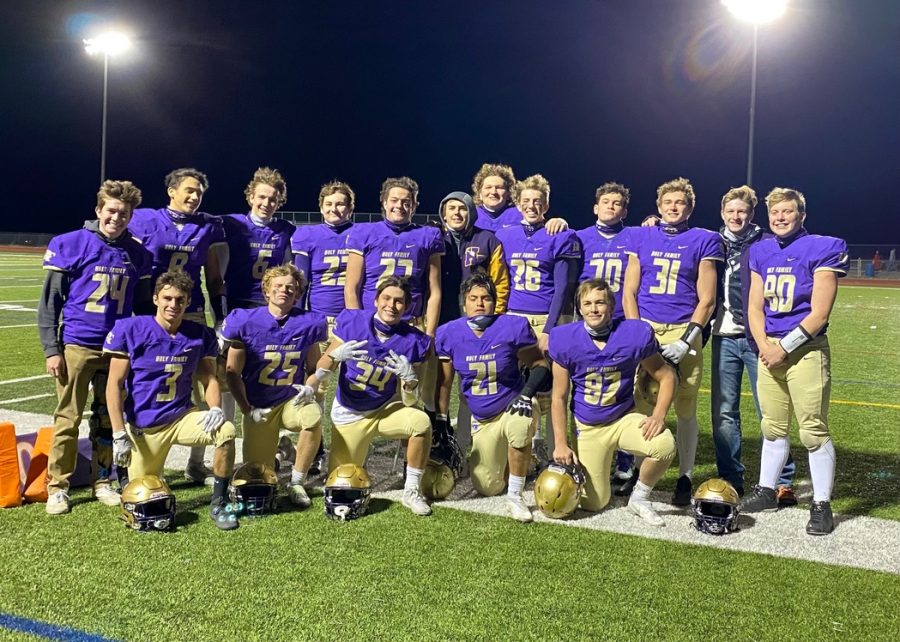 Lutheran has been a staple of rivalry, especially in basketball and football. Football recently in the 2020-2021 season secured the league champion title after winning 38-14. While basketball has played them for ages, but since the 2005-2006 season, the tigers overall winning record is 7-8 with Lutheran managing to squeeze by with some victories. Yet the atmosphere when playing this team is phenomenal from a player and student section perspective.
I've pleaded my case. Now hopefully you can now see why these two teams deserve to be in the top 5 Holy Family rivals. Not only are they classics but they also bring great sportsmanship, tradition, and the love of the game they play. And Holy Family should value this rivalry because there aren't this many rivals that are this old, Lutheran, and this local such as Broomfield.