What Makes a Nickname?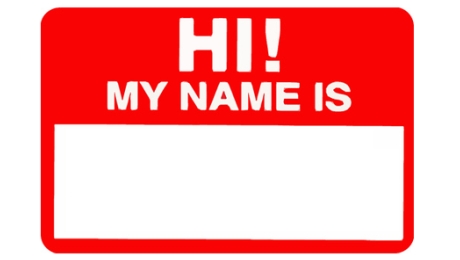 Nicknames can help identify who some of the best athletes are. Tom Brady is the "GOAT", the Greatest of All Time. "Big Papi" Ortiz was a monster at the diamond for the Red Sox. These are just a few of the legends that were gifted a nickname thanks to their efforts in sports. And we see some of our own students sporting their own nicknames. Here's the best of the best.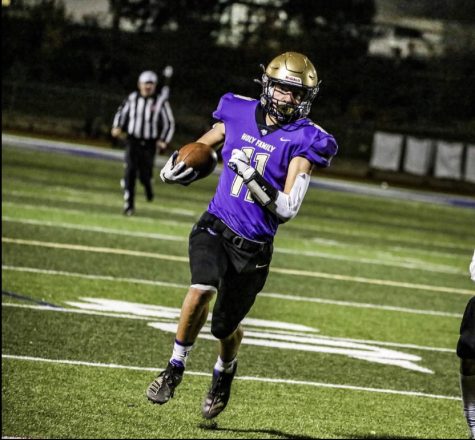 Tyler Stevens – The Lizard King: "The nickname started when one day in practice some of the guys noticed I stick my tongue out a lot. It then continued during basketball when it was super visible. I stick my tongue halfway out my mouth like a lizard trying to lick an invisible fly. It just became my nickname, and I know whenever I hear the cry LIZARD KING, the boys are cheering me on."
Jaxon Grable – Chief Keef: "Jaden Delgado started calling my dad Chief Keith (Keith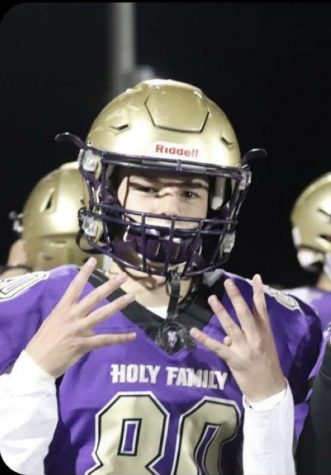 Grable), and I somehow became Chief Keef." (For those that don't know Chief Keef is a rapper) "The nickname spread like wildfire, and I just became Chief Keef. I even captioned my Instagram post "Love Sosa" (A song by Chief Keef)." The nickname was even heard at the boy's last basketball game when Jackson Grable took the court and the CHIEF KEEF cries rained from the ceiling.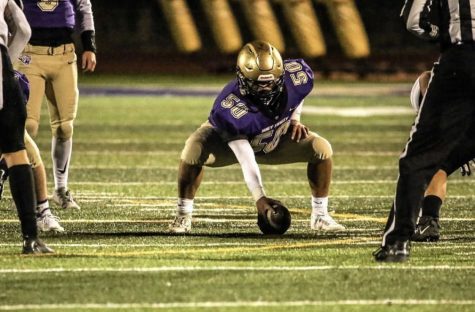 Chance Chvatal – Poe (Dragon Warrior): "Poe comes from the panda from Kung Fu Panda it started on a warm day of practice. My belly was out and I was jumping around, and coach Gabriel said I looked like a panda with my belly out. Then coach Dodero started calling me Poe, and also he started calling me Edgar Allen (from Edgar Allen Poe) and it's stuck with me. Ever since then I've been the dragon warrior."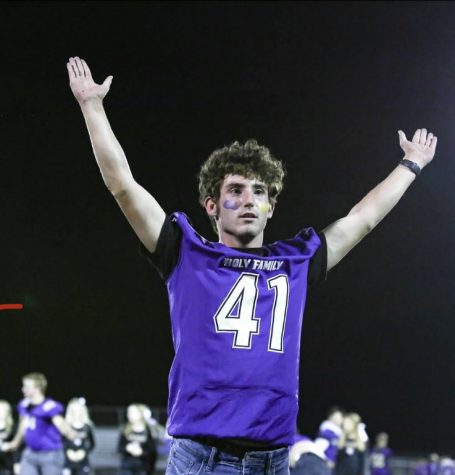 Morgan Salter – McLovin: "Dean Dodero was the first one that called me McLovin. It started a few years ago when I had short hair, and I took off my football helmet and my hair was pushed down. I looked like McLovin from the movie 'Superbad.' I can't remember the last time he truly called me Morgan, I'm just McLovin now, anywhere I go. I also received the nickname 'El Nino' from Gabriel Senior."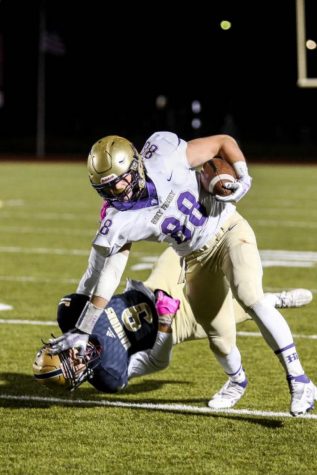 Dominic Mazzula – Moo Moo: "I honestly couldn't tell you where the nickname came from. Those on the team know that before Mr. Bishop knows your real name, he'll give you a nickname. Mine just became Moo Moo because of my last name.  I've started embracing the nickname, and smile whenever I hear Bishop yelling 'MOO MOO!"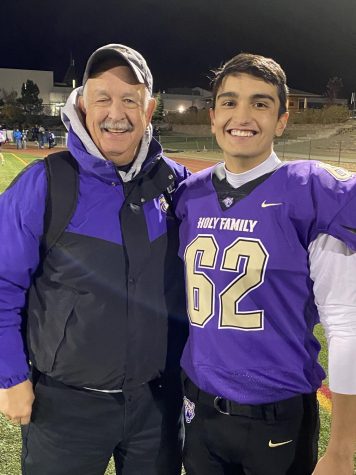 Reese Peterson – Reesie: "The Gabriel family used to always call me 'Reesie', even before I started playing football at Holy Family. They would call me it at practice, then Dodero started calling me Reesie as well. It's a super unique nickname, and nobody else has one like it."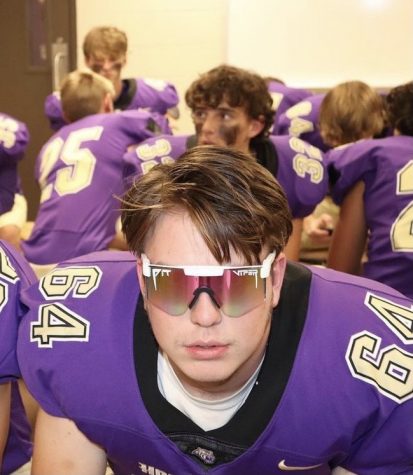 Nathan Willden – Slick Willy: It was one of those hot, hot practices. One of the days where you're sweating even before you start running. On one of the water breaks, Pierce Kunz noticed a certain something about his friend Nathan Willden. Between his slicked back hair, and his swaggy smile, he was a pretty cool lookin dude. Cool enough to earn the name, "Slick Willy."
Grayson Arnold – G Money: "It started in middle school, my friends just started calling me G Money. I have no clue why it started, but I thought it was cool because it's about money. I adopted the nickname, and it carried over to football and track. I started sporting some $100 dollar bill football gloves, and some money sign headbands."