One Act: It's Just Not Enough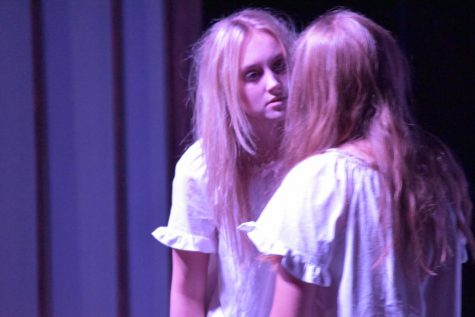 The one act play this year's one act play To Burn a Witch was an absolute triumph.
Directed by senior Leah Fuller, the play feels that much more special to the student body. Leah's understanding of her cast really helps the play captivate its audience.
Lead performances in this act were brilliantly given by sophomore Avery Alderman, junior Samantha Genzer, and senior Nathan Willden. Traditionally, To Burn a Witch is performed by an all female cast. The addition of male actors: Willden, Brennan Musgrove, and Jack Cowden to this version of the play gives it a special quality and really helps the play adapt to a one act version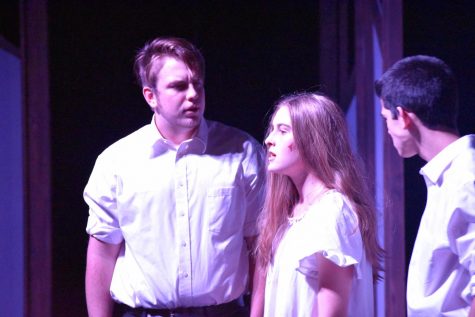 .
In this play there was a fair bit of stunt acting where girls are thrown, pushed, or hair is pulled and guys are slapped. This also helped to captivate the audience and added to the realism of the whole play.
This story of friendship and betrayal left the audience wondering what happens next, and what happens to the characters? This anticipation for more displays how good the performances were. This is due to the sole fact of how much time and practice they put into their work.
This play is going to be entered in ThesCon, which is a convention where all of the state's thespian societies perform an act of a play. Hopefully the Holy Family thespian's time and work won't be overlooked, because they were able to put out a brilliant final production.