Crumbl Cookie Review: Looks Can Be Deceiving (in this case they are not)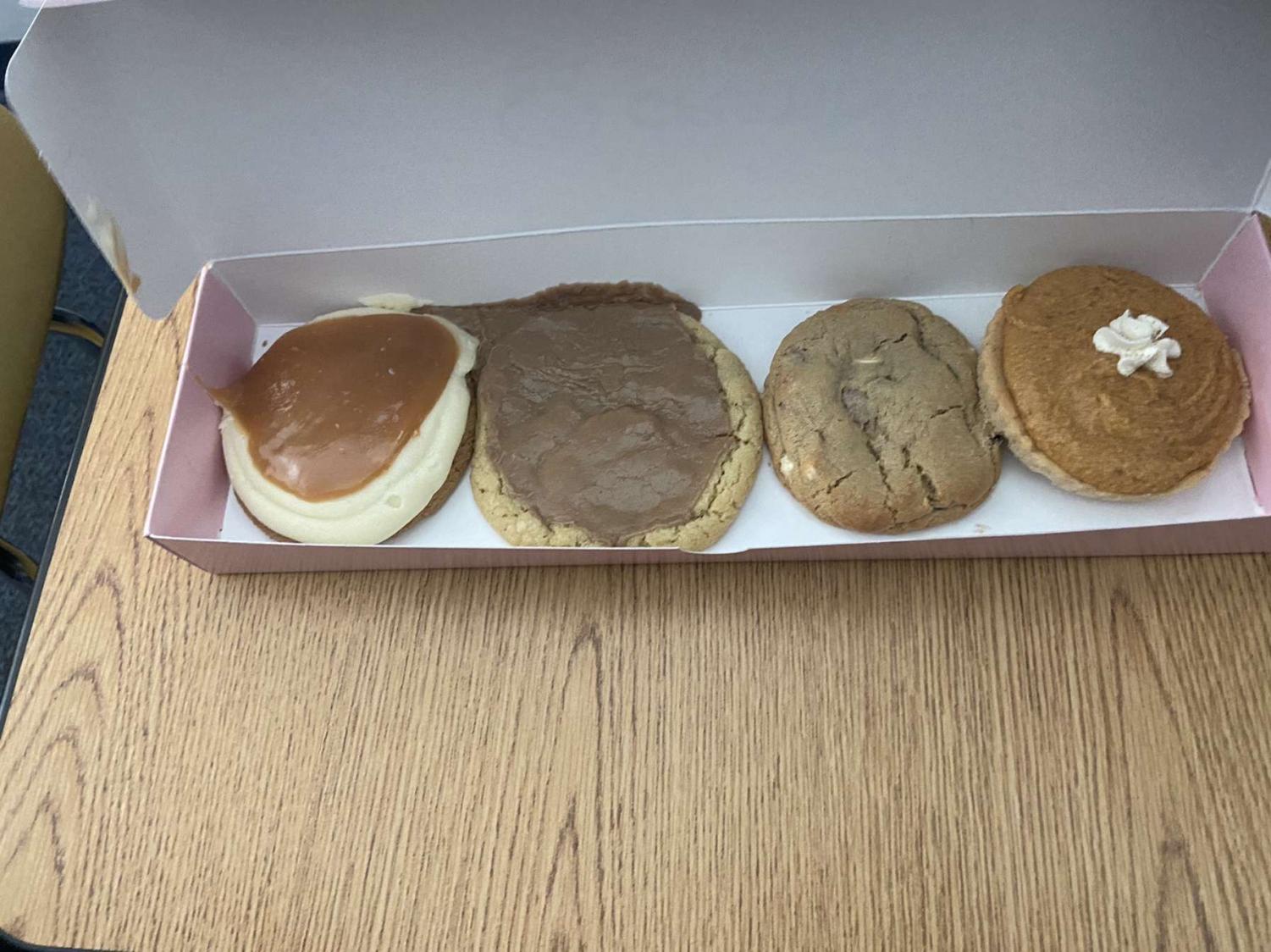 Yet another Crumbl Cookie Review. This weeks cookies have obviously been inspired by the Thanksgiving Holiday.
The flavor line up this week is; Salted Caramel Cheesecake, Maple Cinnamon roll (the gross looking one), Cranberry White Chip and Pumpkin Pie.
Now to the ranking…
Cranberry White Chip- this cookie was by far the best one this week. The sweetness from the cookie and the chocolate mixed with the tartness of the cranberries makes for a good cookie.
 Pumpkin Pie- this cookie had good flavor the pumpkin pie topping was delicious. However, the cookie was surprisingly lacking in flavor which is what knocked it down to the second spot.
Salted Caramel Cheesecake- the cookie this time around was made to look like massed potatoes and gravy which it actually portrays. Other than that the cookie was the same and which is what made it third. This does not have to do with flavor just lack of creativity.
Maple Cinnamon Roll-  what hurts this one the most is the aesthetics of this cookie it is not nice to look at to say the least. Also the flavor was a bit basic to get a higher position in the rankings.
So, if you need a quick and easy thanksgiving dessert head over to Crumbl for either the Cranberry White Chip or Pumpkin Pie. These two cookies will be a great end to your thanksgiving meal.