Britney is Free!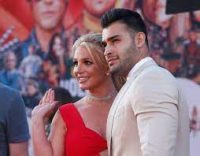 Britney Spears: icon, pop-star, and most recently, the winner of a long-time-coming court ruling. In the past year especially, Britney has made appearances in the media for reasons other than her music. She was only 16 when her hit album "Baby One More Time" sold 26 million copies worldwide; and from that moment on it became no surprise that the world would know her name. Her teen years were anything but normal, and the pressures of stardom took its toll on the young artist. Now 39, Britney has yet to live a life she's chosen for herself. Although time is irreplaceable, recent events can allow Britney to finally get back the freedom she had lost for so long.
2007 proved to be a rough year for Britney. Besides having various public breakdowns (such as smashing a paparazzi's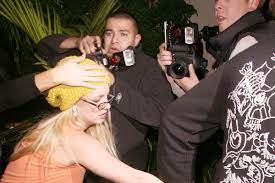 SUV with an umbrella) she was also in and out of rehab and fighting a custody battle with her ex-husband Kevin Federline. Due to her mental conditions, Jamie Spears (Britney's father) was able to control her through a conservatorship in 2008. This meant that he had control over her finances, career, and relationships.
When Britney began to perform again and was no longer in rehab, her father continued to remain in control of what she could and couldn't do. It became apparent that the conservatorship was no longer designed to be "temporary" as Britney went to court after her father refused to step down.
In efforts to give the star the freedom she deserved, #FreeBritney became a movement. Various celebrities including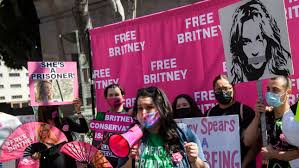 Justin Timberlake, Mariah Carey, and Christina Aguilera voiced their support for the pop-star during her time in court. The Netflix documentary titled "Britney vs. Spears" (directed by Erin Lee Carr) tells the story of her conservatorship and the struggles she has faced in efforts to gain freedom from her father.
Even though she's adult, for the past 13 years she has had a legal guardian that had the power to control nearly every aspect of her life. On November 12th after a long and difficult process in court, the conservatorship had officially come to an end when Judge Brenda Perry ruled that this agreement was no longer needed.
After 13 years, Britney is officially free from the ties put on her long ago. She can now marry her fiancé Sam Asghari without permission from Jamie Spears. She is now in control of the money that is rightfully hers and has the power to make decisions about her career. Finally getting justice, Britney can now live her life for herself.