Madison Forss Holy Family's Athlete of the Week
Q: What are Some of Your Notable Stats From This Season?
A: I had the highest number of digs on the team and second highest in the league. I also had the most aces on the team this season.
Q: How did you get Into Volleyball?
A: I first started playing volleyball in third grade at the YMCA and then I went on the play club volleyball in middle school and I've just been playing ever since.
Q: What Have you Learned About Yourself While Playing Volleyball?
A: There's a lot of things you have to focus on and worry about while you're on the court like who has ball or if it's in or out and this translates to all of life too. There's always so much going on around you and you need to learn how to focus and accomplish whatever it is you're doing. Volleyball has helped me balance how I handle life off the court.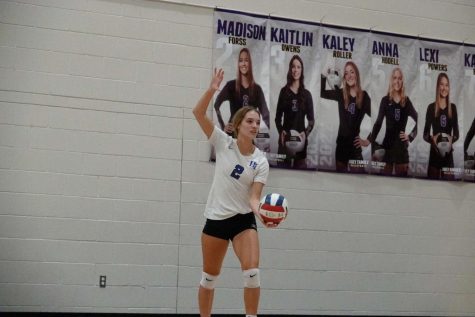 Q: What are Your Goals Moving Forward?
A: I'm starting my club season right now so I'm really hoping to go far this season because this is my last year of club so its a shorter season. Hopefully with all the tournaments my team and I go to we end up doing really good in. Most of the girls on my team are some of the best players for their high school teams so I think we can actually go really far and potentially go to nationals.
Q: What are Your Future Plans for Volleyball?
A: I'm not totally sure yet, but I went on a recruiting visit to a school in Illinois right outside of Chicago recently and I'm not positive if I do want to play in college or not yet, but if I do, I'll most likely commit there.