Looking Back on the Controversial Life of FW de Clerk
His passing brings up mixed emotions for all South Africans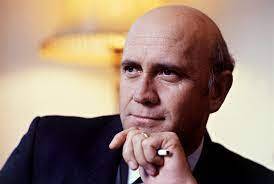 On the 10th of November 2021, FW de Klerk, South Africa's former president and a prominent figure involved in the dismantling of the apartheid regime in South Africa, died. He was 85 years old and died at home after battling with mesothelioma, a cancer of the lining of the lungs. 
There is no way to look past his contributions to the Nation of South Africa. While he was previously known as a conservative and a supporter of the Apartheid regime, his actions ultimately led to the end of apartheid. De Klerk was one of relatively few conservative politicians during this time who were willing to reconsider their views and turn their backs on the apartheid regime. This was a courageous move that led many to deem de Klerk a traitor.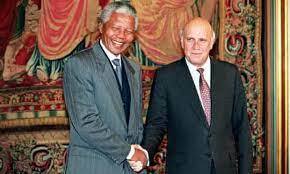 He led the National Party's campaign for all race elections, called for the release of Nelson Mandela in 1990, and lifted the ban on the African National Congress (ANC). This move led to global acknowledgement as he received the Nobel Peace Prize with Nelson Mandela in 1993. What has struck many who read about the news of his death last week, was its reception within South African borders. Most international commentators received the news with due sadness: mourning the loss of a man who, though equivocal at times, ultimately turned away from his former racist and conservative beliefs in order to affect national change for equality and freedom. However, there are some who condemn de Klerk outright. 
Most notable is the Economic Freedom Fighters (a South African far-left party), who received heat last year when they had been chanting 'Kill the Boer' (translation: Kill the Farmer). They claim that de Klerk "was a president of an undemocratic and racist society" and they "call on de Klerk not to be given a state funeral of any category." They take this refusal further as they state that "[de Klerk] dies with no honour and with the dark cloud of having maimed and traumatized families across [the] nation." These sentiments are joined by others, such as the Pan African Congress' Nyhontso who states that we should be worried about de Klerk's victims when he led the national party years ago rather than being concerned about his family at a time like this. 
Further afield, the international community sees de Klerk as a leader worthy of their homage. Boris Johnson states that de Klerk will be remembered for his "steely courage" and Irish Prime minister, Micheál Martin states that "his vision, along with Nelson Mandela, molded a new South Africa." Gratefully, South African President Cyril Ramaphosa has offered leadership and has weighed in on de Klerk's passing, acknowledging the complexities in his legacy by stating that he "had the courage to step away" from upholding the apartheid regime when he was part of the National Party and that he consequently "played a key role in ushering in democracy in our country." 
With a past as turbulent as that of South Africa's, it's almost impossible to find a leader who doesn't have a complex legacy. Over the course of his life and career, De Klerk has reformed and chosen reconciliation and it is for this reason that I add my own voice to those who mourn this loss.