For the Love of Baking
Ethan Ward's passion for all things dessert
Three cups of flour. Two eggs.  A cup of butter. Two cups of white and brown sugar, and two teaspoons of vanilla extract. Add a pinch of salt, a splash of water, and a generous helping of chocolate chips. Bake at 350 F for 10 minutes, and there my friends – you have chocolate chip cookies.
Although simple on paper, baking requires both skill and precision. A seemingly easy cake recipe can go adrift with the addition of too much baking powder, or the dire mistake of salt for sugar. While most of us are not the best at baking, there are a talented few that not only bake the most delicious treats, but are wonderful cake decorators as well.
Ethan Ward, a current sophomore at Holy Family, is among the talented bakers in our high school. From a young age, he has cultivated a passion for the creation of delicious treats and elaborate decoration of pastries.
He credits his inspiration to when he first made his dad a birthday cake two years ago. "I thought it was really good, so I began to practice and continuously watch Yolanda Gampp on Youtube and self-teach myself everything I know about baking. I have been doing it for about two years now," Ethan replied.
Ethan's process of baking is not for the lighthearted. To begin, he buys all his ingredients by himself and preps the dough or cookie batter.
"Once I have everything prepared, decorating is what takes the longest," Ethan stated. "For using fondant and meticulously smoothing out my cakes to have the perfection I require usually takes about anywhere from six hours to two days to complete a cake depending on how hard or difficult the design the client wants. Most of the time I just start a baking project and go along with the process, and that is when I am the most creative and have the most fun with my cakes and cookies."
"My favorite thing to bake, although what I do mostly is decorating, is probably a super intricate cake or decorating a cookie that I personally enjoy. My favorite cookies I have ever made have to be Lizzo, Dua Lipa, and Britney Spears. Those are just cookies with background icing and I hand painted on the image."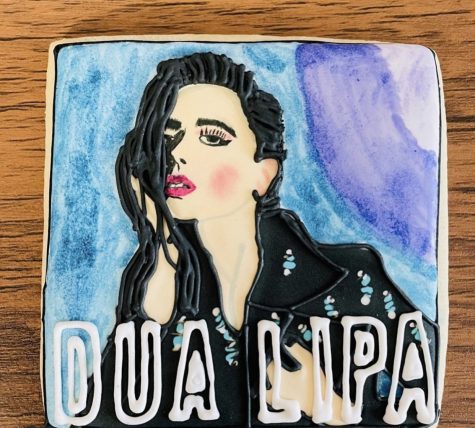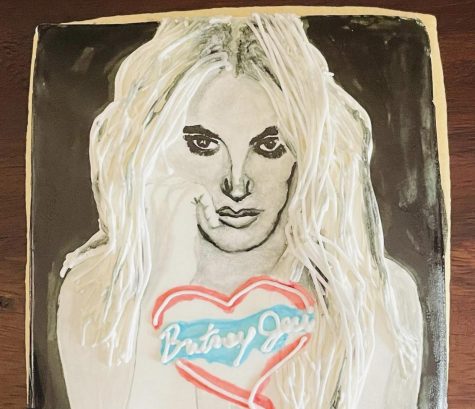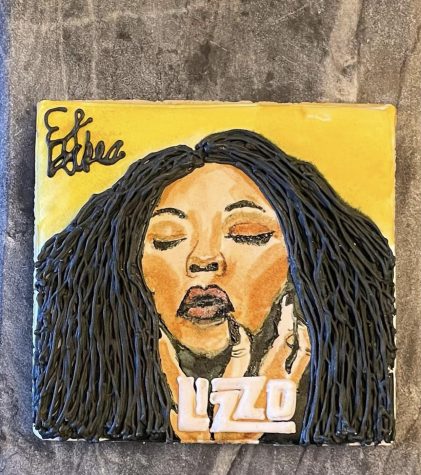 Aside from the diligence that it takes to prepare Ethan's delightful creations, Ethan has pushed forward to become the best at what he does. However, with a busy work and school schedule, Ethan has had to put different priorities on the top of his list.
"My business I have created, EJ Bakes, has really made my dream come true of being able to make amazing desserts for people, and pursuing my hobby which has now become my job!" Ethan proclaimed.
"The hardest part is managing school, but honestly baking is my first love and in my opinion trumps school, not saying that I don't care about school because I absolutely do! It's hard to explain to a teacher that the reason I missed their class was to finish up a client's order when you are telling that to someone who is older than you. I don't think they understand that I am running a full business out of my home."
For Ethan, baking represents more than just the mixing of flour and sugar or the pipetting of buttercream on a freshly-baked cake. It represents a future that he creates, a lifestyle while although challenging, has shown him that he can achieve what he sets his mind to. His love for baking shows when he continually works for hours placing the last finishing touches on an order, as he continues to carve out his place in the world doing what he loves.
"My favorite part about baking is that I just love to do it and make people happy with an amazing treat that I have made. I also love that it is like a calming activity, except when I forget about an order (which only happened once), and I have to rush to do it, but it did get done and looked and tasted absolutely perfect," Ethan stated.
"One very important thing I want to get across to everyone is that being young doesn't mean you are naïve or uneducated. It means that you have the time to take matters into your own hands and do what you want for your life," Ethan said. "For me it was starting my own business, but for someone else it could be pursuing acting, a sport they love, etc. No matter what, never give up, which is what I tell myself every day because sometimes an order may go wrong (and they have) but you must learn from your mistakes and become even better." 
Ethan's business EJ Bakes has grown immensely over the past year, as he bakes for family, friends, and fellow students for a variety of occasions. Whether cookies, cakes, meringue, or icing – Ethan can do it all! However, perhaps what is sweeter than any dessert is the baker Ethan himself, as he prepares a bright baking future one teaspoon at a time.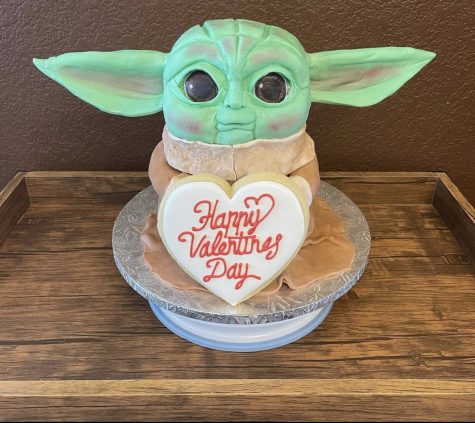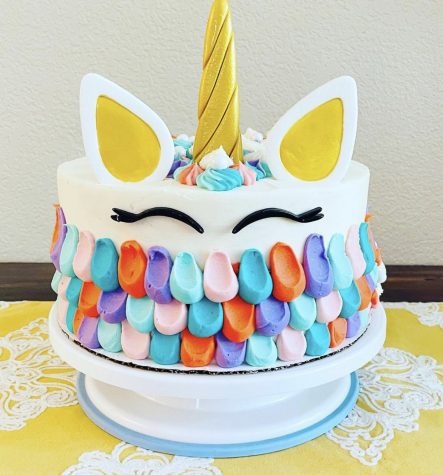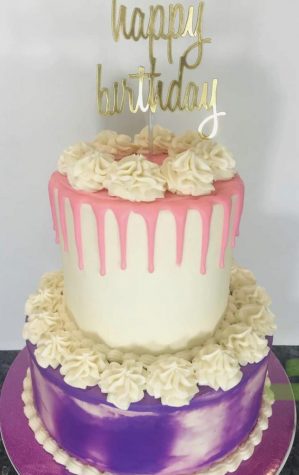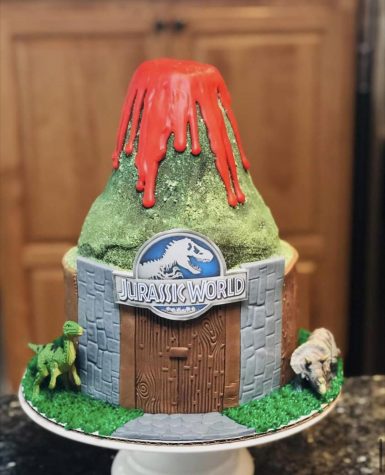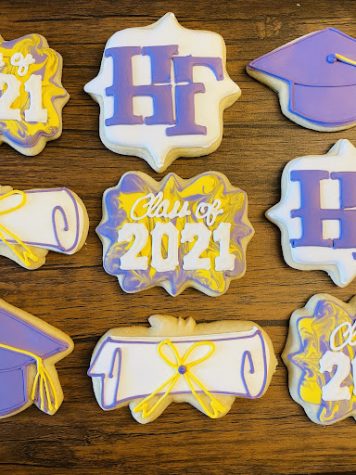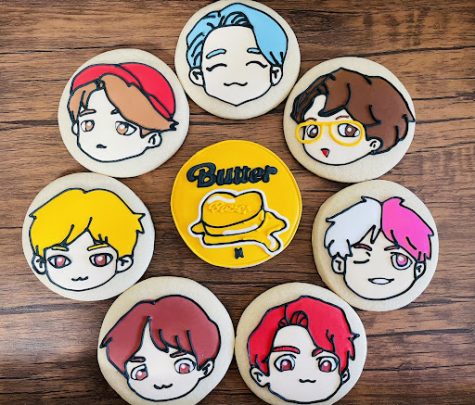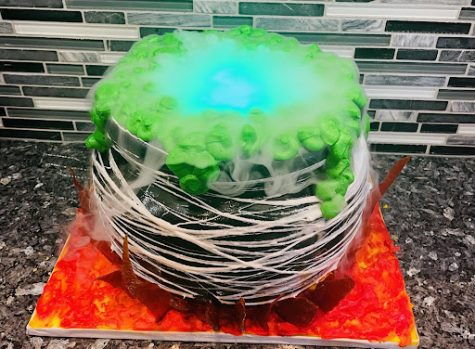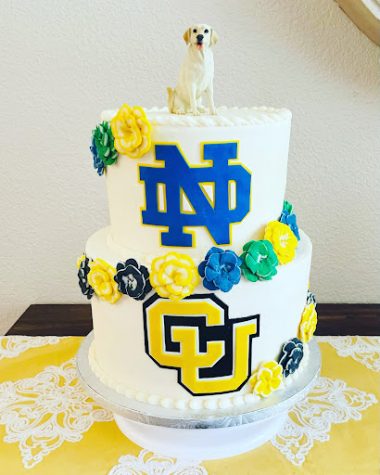 Connect with EJ Bakes!
Facebook: EJ Bakes
Instagram: @official_ej_bakes