The RMAC's Glimpse into the NCAA Division II Football Playoffs
As the NCAA Division II regular season comes to an end, playoffs are right around the corner. Here are the top ten teams right now as the final week comes to a close.
1 Ferris State (9-0)
2 Valdosta State (9-0)
3 Harding (9-1)
4 West Florida (8-1)
5 Northwestern Missouri (8-1)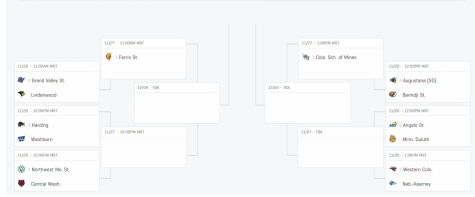 6 Grand Valley (8-1)
7 Bowie State (9-1)
8 West Georgia (7-2)
9 Shepard (9-1)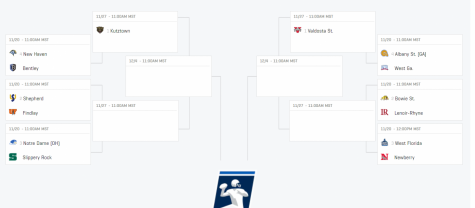 10 Colorado School of Mines (9-1)
Colorado's local conference, the Rocky Mountain Athletic Conference finished up play this weekend, with Western Colorado and #10 Colorado School of Mines sharing the RMAC championship title, both with a record of 9-1. This is the first time a team other than CSU-Pueblo or Mines has been in the playoffs in five years (Colorado Mesa) from the RMAC Conference. Mines will get a bye by virtue of beating Western midway through the season and will play the winner of Augustana (South Dakota) and Bemidji State. Western, squeaked in as a No. 3 seed in the bottom right section on the bracket and will play Nebraska-Kearney.
Mines' offensive firepower can take them deep into the playoffs, in their 10 game season they scored 421 points, passed for 2,400 yards and rushed for 2,000 yards. On average, they score 38 points while only giving up 12. A lot of this offensive firepower comes from QB John Matocha, RB Michael Zeman, WR Josh Johnston, and WR Joe Golter. Two of these players, (Golter and Zeman) come from our very own Holy Family.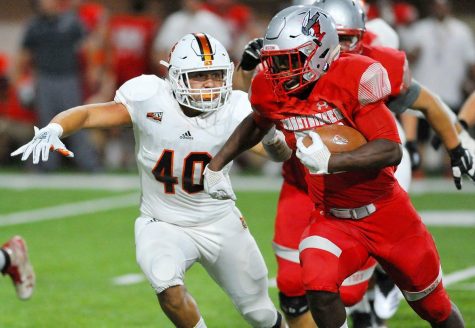 On the other hand, Western has accumulated 392 points in 10 games, and has went 10-1 overall. They have rushed for 2,059 yards, most of which comes from redshirt sophomore Josh Cummings, who has accumulated 1,252 yards in 11 games and averages 107 per game. They have also thrown for 2,222 yards. QB Connor Desch, who has thrown for 2,088 yards, 20 TDs, and a quarterback rating of 135.95.