Buzz Cuts, Hair Dye, and Mullets OH MY
In light of the Holy Family Football team making the playoffs for the 4th year in a row, tradition stands tall throughout the entire squad.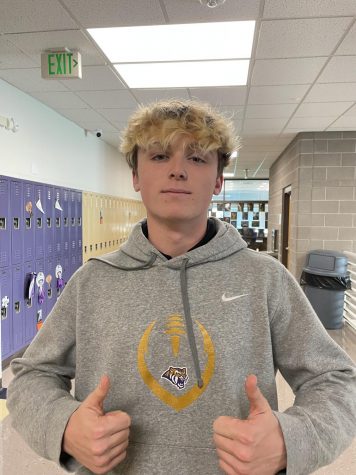 Looking throughout the halls this week, the varsity team has a little different look to them, specifically their hair.
For as long as most of us can remember, dying, cutting and shaving the heads of the football team has been a tradition. Seniors like Blake Neece, Tyler Stevens, Brady Samaras, Jared Delgado, Dom Neely, Dom Mazzulla and others are leading the team with new highlights, some frosted tips and eyebrow slits. Others are due to change up their look before their playoff game against Pueblo South on Friday.
The most outstanding and noticeable looks that have been seen in the halls are junior Nic Christoff and sophomore Chris Johnides with new lighter looks. Nic went with a light blonde front style, and Chris with an entire lighter flow.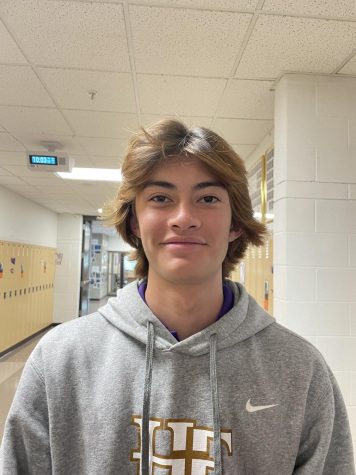 "For as long as I've been here we have been doing playoff haircuts. It's always a fun tradition. It's a good way to bring the team together and get the school involved in the playoffs. This year we made a group decision as a DB group to do frosted tips, so I decided to go all out," said Christoff on his influence and participation by diving into the blonde.
The seniors went a little less blonde, and moved to more shaven ideas. You may see a game of tic-tac-toe on the back of Dom Mazzulla's head, a new bowl-ish look on Neece, a purple mohawk on Tyler Stevens, or even a heart on the forehead of a freshman.
The whole team looks at this as not only a way to bring comradery and brotherly love to one another, but a fun way to keep tradition in a fun and definitely different way. But times do change: the tradition used to just be bleaching hair, but within the past 4 years old players such as Benny Hernandez have added things like eyebrow slitting, and Brady Samaras added bottom bleached mullets.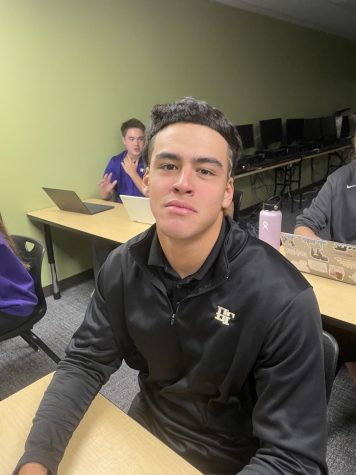 Other new traditions for our football team include odd things like O-line beky (breakfast), DB (and Dom) IHop, taking the hill, and other secret things that I have been informed that cannot be mentioned.