The Game That Stormed America
A British video game developer, New Star Games, nails American Football
If you have been on TikTok recently, downloaded something from the app store, or looked around in your class, you are bound to have seen a retro-styled football game. This, my dear friends, is Retro Bowl, the top app as of right now and a game that has captured the hearts of many of Tigers, especially the football team.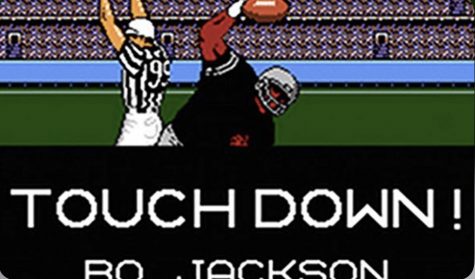 This game is obviously based on the 1987 football classic, Tecmo Bowl on the classic Nintendo. It uses similar gameplay and the same 8-bit style. The only thing missing is Bo Jackson. If you wanted to win Tecmo Bowl, he was your ultimate cheat code. But let us get into the nitty-gritty on what it is.
The player controls the offense while also being the general manager. At the start of the game, you can be either assigned a random team or pick a team of your choice. During your playing, you try to manage your team, fans, etc… The game has very simple mechanics and once you pick it up it is hard to put down. The best thing on the app is for a low low price of $0.99 you get weather effects, replay, can rename teams, create new uniforms, and rename players. Many have invested in it including myself… and let me just say, it's worth it. So what makes it so fun?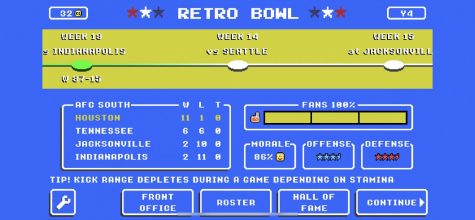 According to sophomore Jaxon Grable, "I love it so much because I get to (poop) on other teams."
Senior Dom Mazzulla also added: "It's like a mini version of Madden on my phone. If you pay the 99 cents you are able to manage a fully customizable team, so, I, of course, added Holy Family. They're currently 15-0."
So whether it is to destroy other teams or for customization of teams, it has something for everyone.
So I and many others urge anyone to try this amazing game which can entertain everyone for hours upon hours. So go be a great GM and lead your team to victory.