Singlet Season is Back!
More and more sports are resuming in their normal seasons, and with the end coming to all fall sports, winter sports are ready to roll! One of the most underrated sports of the winter, specifically at Holy Family High School, is wrestling.
A very physically demanding sport to say the least, wrestling goes unnoticed and sometimes unappreciated despite all of the hard work that these young men put in. Between running, bear crawling, and burpees, the wrestling team conditions unlike any other sport at HF.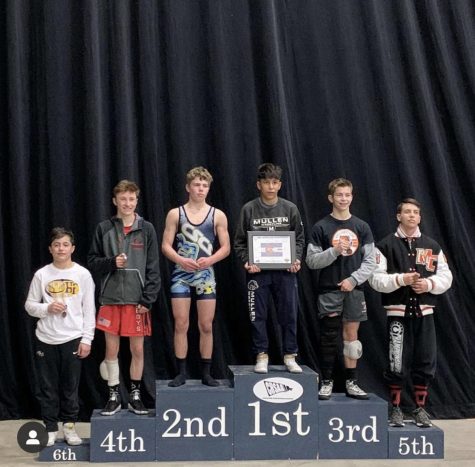 Coach Jason Pedigo is now on his 4th season leading the Tigers, and has bigger and better plans then ever. By attending multiple coaching clinics over the past summer, and coming off a season where three wrestlers sent to state, Pedigo is ready to get back on the mat.
Speaking of stars that made it to state, sophomore Brayden Bach, our returning 106 pounder, possibly 113lbs this year, is the only returning varsity wrestler with the experience of the reduced state tournament that was previously hosted in Pueblo. With a golden freshman record of 15-11, Brayden placed 6th at the state tourney. "I feel really good coming off of last season, I think my confidence is going to drive me to more successful things this season." Bach said as he will be looked up to as a leader on this very new and inexperienced team.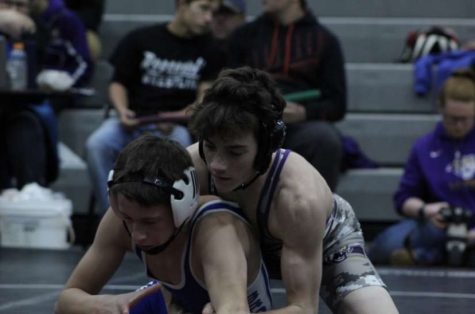 Another wrestler to keep an eye out for is returners Matt McCarthy, who had a dominant 2020 season with a record of 18-4, mainly missing the state tournament due to the smaller 8-man brackets instead of the normal 16. His brother Evan McCarthy who started to become a quick, and smooth wrestler throughout his junior campaign is ready for this season as well.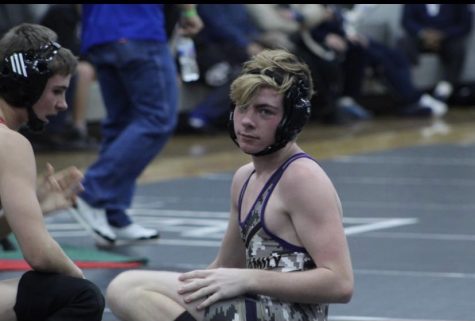 Other returners include Nick McCarthy, Xander Brandenburg, and Abram Moore. The rest of the team is looking forward to working with some new teammates such as brothers Alex and Camden Austin along with senior football stars Dom Mazzulla, Brady Samaras, and Jared Delgado.
With the addition of so much athleticism on the mat this year, Pedigo is giving his team a schedule that is going to do more than challenge them.
"I want the room to be exciting and be ready. I'm excited about the hard tournaments, they are just going to prepare us for state." -Brayden Bach