Holy Family's Newest Event: Fine Arts Showcase
This year, the students of Holy Family have been working hard to put together a showcase of all the fine arts in the school. The showcase took place on October 28th after school and featured a hallway with beautiful artwork from HF art students and performances from Show choir, Broadway choir, Concert choir, Band, Orchestra, and even a special sneak peek of the fall production of Frankenstein.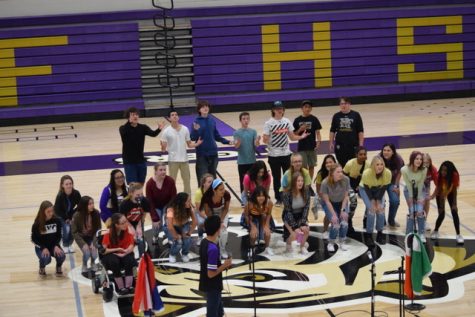 The art portion of the showcase included dozens of sculptures, paintings, and even a few ceiling paintings from the art room.
Show Choir and Concert Choir performed five pieces total and featured the instrumental talents of Jake Vigil, Brennan Musgrove, and Theresa Phan as piano accompanists.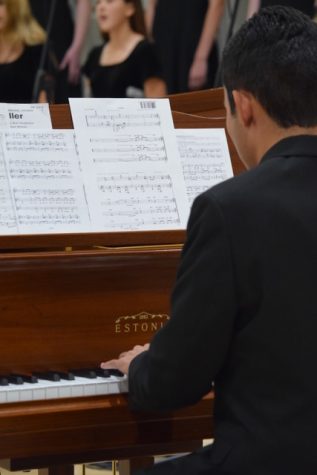 The Holy Family Band performed three pieces on their own and also accompanied the choirs for their performances of Thriller and the HF fight song.
The band performance included solos from Johnny Morris on the trombone and Christopher Brady on the oboe.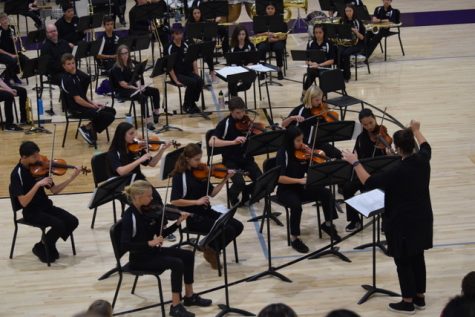 Orchestra did an amazing job with its group of six violinists and two violists. Their most recognizable piece was a fun rendition of This is Halloween from the Nightmare Before Christmas.
The scene from Frankenstein was phenomenal and left everyone talking about the performance afterwards. It was exciting and had a wide variety of dynamics between the two lead characters, Victor Frankenstein (Jack Cowden) and the creature (Brennan Musgrove).
Broadway choir stole the show with a lively medley from Lin Manuel Miranda's Broadway musical, In the Heights. The medley included solos performed by Isabella Lind, Brennan Musgrove, and Daniela Del Rosario and rap solos performed by Sergio Marquez, Sara Chaman, and Nicolas Luce.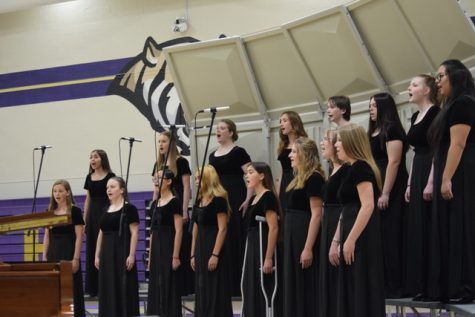 The showcase ended with a combined choir performance of Thriller, accompanied by the HF Band. Of course it would not have been Thriller without the iconic dance moves, creating a Thirteen Going on Thirty moment.
Overall, the showcase was a great success and hopefully will return next year for more of HF's amazing fine arts students to show off their talents.