The Best of Halloween's Costumes (HF Edition)
With the spooky season right around the corner, many have engaged in a plethora of activities to get in the Halloween spirit. Perhaps you yourself have gone to a corn maze, consumed an abundance of candies, or attended a haunted house.
However, perhaps the most important part of this time of year is your costume. Whether it's a mummy, ghost, or a superhero, costumes are quintessential to the spooky season. Perhaps you're at a standstill of ideas of what you should wear for Halloween, or are one of those people who think that you are too old to go trick or treating. Here are some of students' and teachers' costumes from past years that are sure to incite some new inspiration for all of your costume-wearing needs.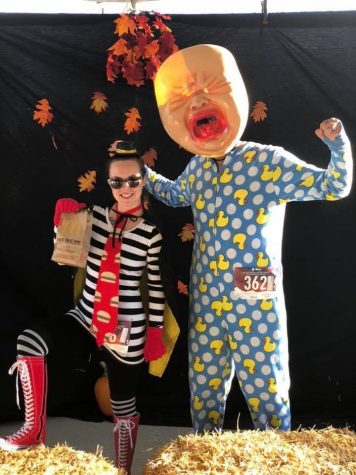 1. Baby-Head Onesie
Up first, we have journalism and newspaper teacher Mr. Yunt sporting his signature look – "Baby in a Onesie". This weird costume is sure to turn heads, and maybe even cause some children to cry. Perhaps what is more horrific than the costume itself is that Mr. Yunt ran a whole 5K in it…how did he do it? The world will never know.

2. Carrie
Next up, we have the queen herself Isabella Marquez dressed up as cheerleader Carrie from the move Carrie. Aside from the copious amounts of fake blood that will cause a hemophobe to pass out, the sparkly crown adds a nice touch to her Halloween attire. The pink shirt is an ode to the character Carrie, who wears a pink dress in the movie.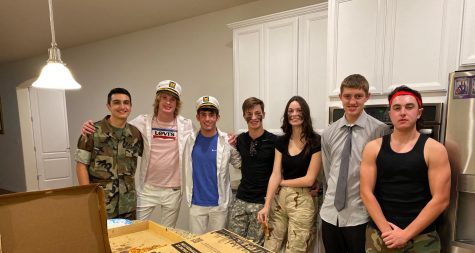 3.Sailors and Camo
In third, we have this group of students sporting multiple Halloween costume types, ranging from camo, sailors, and even a business man!  While these costumes definitely aren't as crazy as the others, it is still nice to see the Halloween spirit embraced in multiple forms.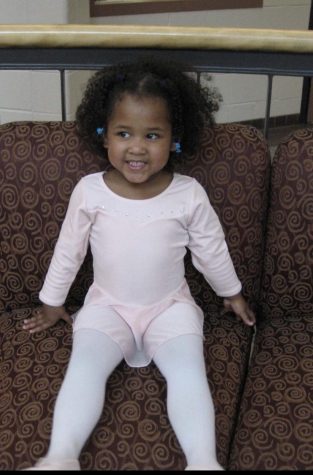 4. Ballet Dancer
Next up, we have the Taeshawn Means in an adorable ballerina costume. This all pink ensemble is very cute, and is classic staple for all ages! Whether you are a ballerina dancer or not, if you are stuck about what to wear for Halloween this is sure to help incite some inspiration.
5. Elvis Presley, Hagrid, Dracula, and Mario
Last, but not least, we have Mr. DeSantis, who graciously shared MULTIPLE CRAZY HALLOWEEN OUTFITS over the decades. On the left, Mr. DeSantis is dressed up as no other than the icon Elvis. The resemblance is uncanny! In the second picture, DeSantis sports a large dark beard and curly wig, featured as Hagrid from Harry Potter. In case you don't know, Hagrid is a half-human/half-giant that is the groundkeeper of Hogwarts. In the third picture Mr. DeSantis and Mrs. DeSantis are dressed up as vampires, complete with black robes and black lipstick as well, with red accents. Finally in the last picture, we have the iconic Mario character, complete with enormous white hand gloves and denim overalls.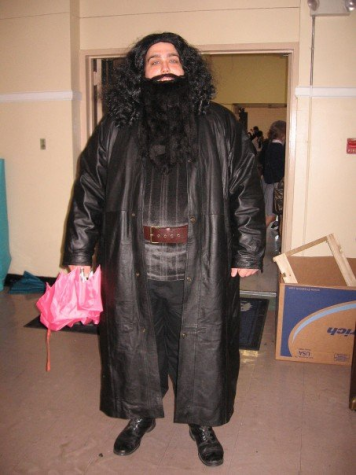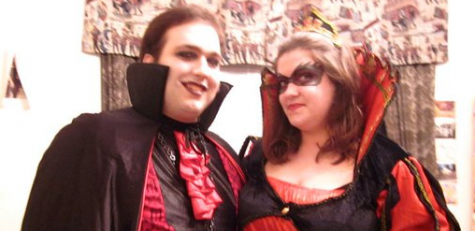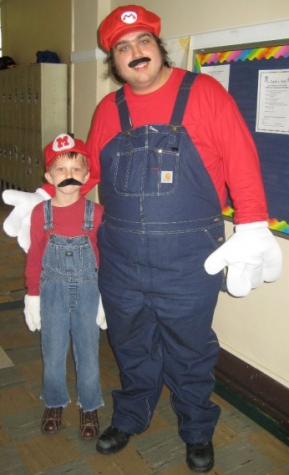 Hopefully seeing all these wonderful Halloween costumes has sparked some inspiration in case you are at a standstill of what to do!