Free College Applications!
October 19th to October 21st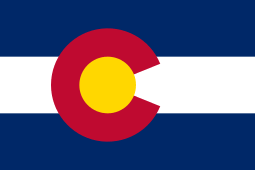 College is expensive.
It's just a fact.
A fact that all of us seniors are currently thinking and stressing about. On top of all the expenses (the many, many expenses) once you are actually in college, you even have to pay to apply. Good news for all those in-state appliers out there, this week on October 19th to the 21st Colorado Applications are free!
That's right!
Anyone looking for a free application better finish those essays, polish those resumes, request those letters of recommendation, get those transcripts, and hit that submit button in the next three days!
Not only will the applications be free this week, but Colorado is a great place to go to college! CU Boulder, CSU in Fort Collins, Colorado School of Mines, Denver University, Colorado College, and so many more are great schools. Also, Colorado is a great place to spend the next four years. Not one state can beat that amazing mountain view! Plus, staying close to home is an incentive to stay in state to many.
Also, on the topic of money, in-state tuition is often cheaper for most schools, not to mention not needing flights home for the holidays.
Most students are taking advantage of the free Colorado Applications, finishing up their work on Common App. I will also be applying to CU Boulder and CSU this week, finally checking the stress off the list, money free! If you need help getting everything in, go to your college counselors right here at Holy Family!
Save some money and apply today Tigers!