The World of Streaming
Ever since the Covid-19 pandemic struck, and movie theatres have been closed. AMC, Alamo Theater's and many more were shut down, losing money and had nothing to do. This also affected movies that were supposed to hit the theaters during this time.
Where do movies go when they have no screens to be played on, no people to come watch and enjoy the shows?
The answer is our own homes. Through the form, of streaming.
Streaming services such as Netflix and Hulu have been around for years. Providing movies we love and bringing in their own original movies and shows. When the pandemic hit, certain streaming companies such as HBO Max signed deals with companies such as Warner Bros, where every movie produced would be able to be streamed for HBO Max subscribers. Now that the pandemic has slowed down, and theatres have opened back up, will movie theatres go back to their normal capacity and have "business boomin?" Or will the world of streaming take over, with people enjoying the ability to watch movies from the comfort of their own house? We may have to wait some time to get a true answer, but until then, lets get the streaming run down.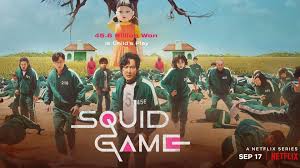 Netflix: Arguably the biggest name in streaming. When the streaming competition was between Netflix and Hulu, Netflix always seemed to be on top. They had more popular shows and movies, and their originals just seemed to capture a bigger audience than Hulu's. From popular original movies and shows such as Bird Box, Stranger Things, Dolomite is my Name and many more. They also boast a very impressive amount of outside movies and shows, such as The Walking Dead, Django Unchained, Stepbrothers, The Avatar, and more. The only issue is Netflix has so many selections, they choose to cycle through their options often, getting rid of some movies people love. Netflix has been the champion of streaming, and if they continue putting out shows such as Squid Games, the #1 ranked show on Netflix for the past week. It's a show from South Korea, dubbed in English that focuses on people who are invited to participate in games to make money, with a deadly alternative.
Disney+: A few years ago, Disney came out with its own streaming service, pulling all of its current shows and movies from other platforms. Disney brought out the archives, featuring every past Disney and Pixar movie, including other channels owned by Disney, such as Marvel and Star Wars. Disney plus also focused on something new. Original tv shows. They started it off with Marvel shows, following storylines after the events from the most recent Avengers movie, and the fallout that came from the Avengers beating Thanos and wishing back half of the population. It started with WandaVision, following Wanda and her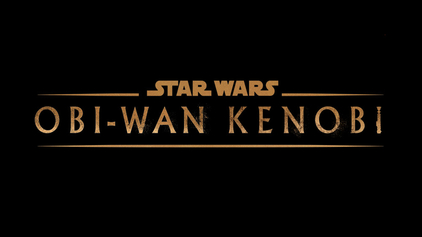 life after losing her husband Vision. Shows then expanded to Falcon and the Winter Soldier, Loki, and even more. On the other side, Star Wars brought in a few of their shows, finishing the Clone Wars animated series we had all loved as children. They brought a new love into our lives known as the Mandalorian, and promises of more shows to come, including the much anticipated Obi-Wan Kenobi show, bringing back Actors Ewan McGregor and Hayden Christiansen.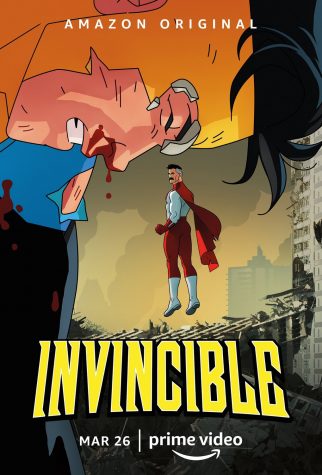 Amazon Prime: A much less viewed streaming service, as not as many people realize if they have Amazon Prime, they also can watch the streaming service. But this isn't just a throwaway streaming service Jeff Bezos uses as a side business. Amazon Prime has boasted some of the most breakout shows and movies there are. From bringing back old shows to give a kick of nostalgia, like Teen Wolf. Or making their own shows, partnering with comic books to bring the pages to life, such as the critically acclaimed shows, "The Boys", and the newest show to take the world by storm, "Invincible". Both of these shows focus on the lives of superheroes living among us, even if they aren't truly who they seem.
Hulu: Hulu is almost seen as Netflix's little brother. For the longest time, they were the only two major streaming services, and Hulu just was never able to get out of Netflix's shadow. That's not to say there aren't some fantastic shows on the platform. Hulu partners with companies such as Fox, and FX, companies that put their shows out on cable TV. Hulu takes their shows and streams them to the public a day after they air on cable. And these aren't any boring fill-up, show-time programs either. We're talking new episodes of Rick and Morty, Archer, and the Bachelor and all those spin-offs. They also do a great job bringing in old shows and movies, such as Letterkenny, South Park, and more. Hulu has less of an option when it comes to originals, but some of their standout shows and movies include The Handmaids Tale, Vacation Friends, and others.
These are just four of the biggest titans that are dominating the streaming world. Every company seems to have their own streaming service now, such as DC streaming, HBO and all of the side platforms they are making, plus websites like YouTube TV, Apple TV and more.